A major in Bible Translation at Grace College will explore the ins and outs of bringing the Bible to the far reaches of the Earth. As you consider an array of colleges with Biblical Translation majors near you in the midwest, be assured that when you find your way to Winona Lake, Indiana, you will discover a top college for Biblical Translation taught with a biblical worldview. A Grace College Bible Translator degree will help you make workable connections between biblical teaching and linguistics, preparing you to weigh questions and create conversation in a Christian college context. 
This program is for you if you are serious about creating an impact in a Bible Translation career. With a bachelor's degree in Bible Translation, you will be required to get real-world experience ensuring you are equipped for jobs in translation, linguistics, literacy, and countless other areas. 
Future Bible Translator, the way forward is Grace.
Educational Focus
Greek & Hebrew
Sociolinguistics
Articulatory Phonetics
Learner-Directed Second Language Acquisition
Applied Cultural Anthropology
Intercultural Communication
World Religions
Internship Opportunities
University of Notre Dame Summer Institute of Linguistics
Wycliffe Bible Translation
Pioneers
Career Opportunities
Bible Translator
Linguist
Literacy Worker
Language Surveyor
Bible Translation is a Good Fit for Those Who Are:
Strong in Languages
Culturally Sensitive
Ministry Oriented
Detailed
Self Motivated
Featured Staff
Tiberius Rata, Ph.D.
Associate Dean, School of Ministry Studies; Professor of Old Testament Studies
tiberius.rata@grace.edu
100+
opportunities to do applied learning in church settings
All
faculty believe that the Bible is the inerrant Word of God
100%
of full time faculty provide real life ministry experience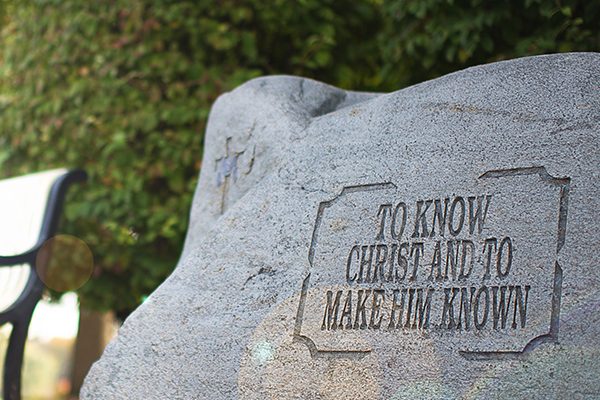 Education with a Biblical Worldview
At the heart of a Grace education are academically challenging courses that are specifically designed to foster a thirst for character, competence, and service within the hearts and minds of our students.
Learn More About Our Values
Being a transfer student, I felt God leading me to Grace because of its great academic programs, amazing professors, and its ever-present integration of faith and learning.

Grant Lawrence, Current Grace College Student