About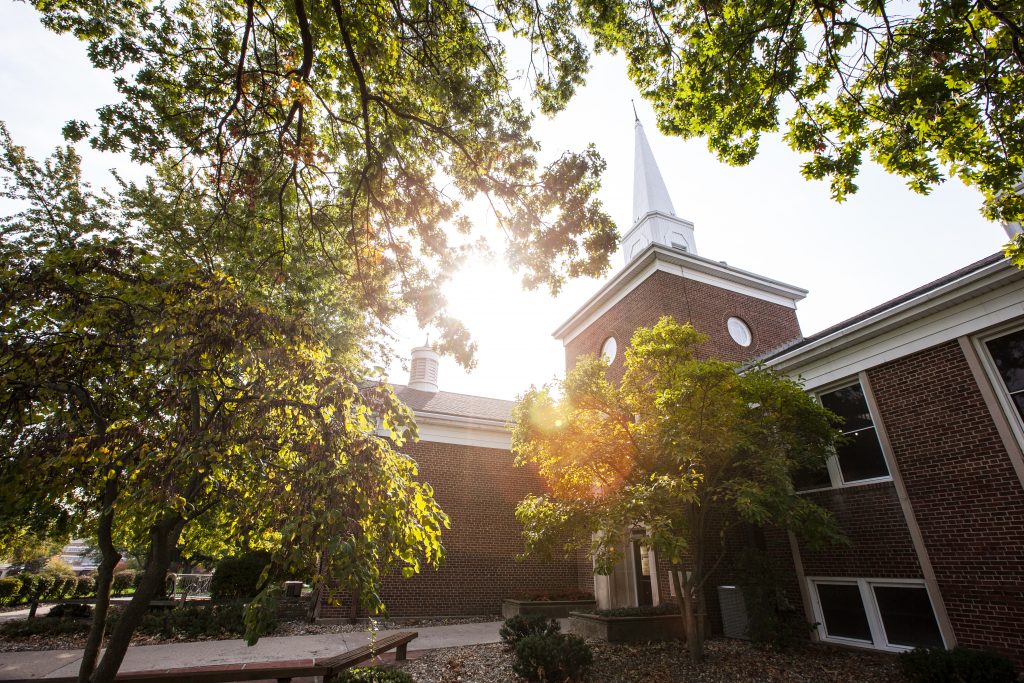 At Grace College, we are guided by our name. Grace is not just the tradition on which we were founded; it's the future we embrace.
Christ has been the center of our community from the day we were founded in 1948. We follow His example of grace in all things. The way of grace leads us to explore powerful academics, create meaningful careers, and launch purposeful lives. Because grace is not just a set of beliefs. It's belief set into motion.
Biblical Integration
Every class you can take here, from Bible to Biology, Communication to Chemistry, is faith integrated and taught by faithful followers of Christ. We teach the Scriptures as the ultimate truth in our classes, which means our sciences are approached from a creationist perspective, and we encourage our engineers to change the world.
Location
We love where we live! Located in historic Winona Lake, IN, our campus is a five-minute walk from the beautiful lake where you can spend your weekend boating, skiing or paddleboarding. Winona Lake is also home to miles of biking/running trails, an assortment of artisan shops and local eateries. Come visit our corner of the world…adventure awaits!
Virtual Tour
Let us show you around. Experiencing our beautiful lakeside campus is just a click away.
Take a Virtual Tour
Campus Life
On campus, there are endless ways to connect, bond and become. Perhaps just as transformational as your education, your time living in our tight-knit Christian community will grow you in ways you can't imagine!
Learn More
Chapel
Our student-led chapel services meet three times a week and model discipleship. This means we hand you the mic and mentor you along the way: you choose speakers, you run sound, and you lead worship because you are the church.
Learn About Chapel at Grace