At Grace College & Seminary, the senior leadership desires to represent Christ through the way they lead, teach and live their daily lives. Their goal is to honor the Lord through engaging change, pursuing expansion and developing momentum as Grace seeks to provide the best education and environment for every student. The senior leadership team is devoted to bringing glory to God through its commitment to serve, love and support the entire Grace family.
---
Drew R. Flamm, Ph.D.
President
Dr. Drew Flamm was named the seventh president of Grace College & Seminary in April 2022. He holds a B.A. in Comprehensive Communications, Cedarville University; M.A. in Organizational Communications and Leadership, Gonzaga University, and Ph.D in Educational Leadership, Indiana State University. Flamm has more than 16 years of higher education experience at multiple colleges. He has served at Grace since 2013. Under the leadership of past president, Dr. Bill Katip, Flamm directed the Aspire Campaign, the school's largest-ever comprehensive campaign which raised $39.8 million. The Aspire Campaign enabled the building/renovation of five facilities and more than doubled the institution's endowment. Over the course of his time at Grace, Flamm was promoted to oversee marketing and enrollment efforts as well as the Lilly Center for Lakes & Streams. He has also demonstrated proficiency in strategic planning and implementation for the past several strategic cycles.
---
John Teevan, D.Min.
Envoy to the President
Dr. John Teevan has a Doctorate of Ministry in Intercultural Studies and a Master's of Divinity from Grace Theological Seminary and holds an Artium Baccalaureus Degree in Economics from Princeton University. Dr. Teevan has taught a variety of courses at Grace since 2000. His life of ministry has included two senior pastorates at the Grace Brethren Church in Ashland, Ohio, and Winona Lake Grace Brethren Church in Winona Lake, Indiana. He also spent twelve years working for Grace College in the Indiana State Prison system as an educator and director.
---
Doug Baumgardner, M.B.A.
Vice President of Financial Affairs / Chief Financial Officer
B.S. in Mathematics and Management of Information Technology, Grace College & Seminary; Master of Business Administration, Indiana University, Executive Leadership Certificate, University of Wisconsin. Doug is the Chief Financial Officer and oversees all aspects of the institution's financial affairs including financial reporting, budget management, capital planning, forecasting & modeling, and banking & investments. Doug has nearly two decades of leadership and financial experience, having served in leadership positions at multiple Banks and private companies.
---
Aaron T. Crabtree, M.A.
Vice President, Dean of Student Affairs
B.S. in Communications and Biblical Studies, Grace College; M. A. in Global Leadership, Fuller Theological Seminary. Aaron Crabtree serves as the chief student development officer at Grace, overseeing the Student Affairs Department, which includes Residence Life, Student Leadership and Involvement, Diversity and Inclusion, Chapel, Campus Ministries, Career Connections, Health and Counseling, and Student Recreation. He also provides leadership in our First-Year Experience initiatives, is a lead faculty in the Freshman Foundations course and also teaches Global Perspectives. Aaron has a passion for organizational leadership and faith development and coordinates student leadership training at Grace both inside and outside the classroom.
---
Kevin Roberts, M.A., Psy.D., LMHC, LCAC
Provost / Vice President of Academic Affairs
B.S. in Criminal Justice and Psychology, Grace College; M.A. in Counseling, Grace College; Psy.D., Adler School of Professional Psychology. Dr. Roberts joined the Grace College faculty in 2001, after working for nine years as a clinical therapist and counselor. Since coming to Grace, he has actively engaged his research interests in health psychology and addictions. He has also co-authored an interdisciplinary commentary on Ecclesiastes with a second commentary on the book of Proverbs expected later this year. Roberts has served several roles in the school of Behavioral Sciences department, including professor, Department Chair and Dean. As Provost, Dr. Roberts oversees each of the academic schools, student services, and the library.
---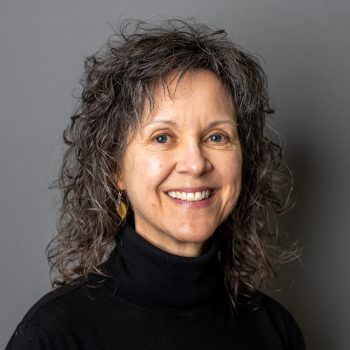 Carrie A. Yocum, Ph.D.
Vice President of Administration and Compliance
B.S. in Social Work, Manchester College; M.S.W., Andrews University; Ph.D. in Leadership, Andrews University Before beginning her tenure as a Grace faculty member in 1997, Dr. Yocum worked as a social worker in community mental health. She assists in the overall administration of the institution with a focus on campus-wide compliance, and campus safety. Dr. Yocum also serves as the Title IX Coordinator related to nondiscrimination and equity, and serves as the Chief of Staff, assisting the president on executive duties, special projects, and initiatives to carry out the institution's mission.
---
Freddy Cardoza, Ph.D.
Dean of the School of Ministry Studies/Vice President of Grace Theological Seminary
B.S. in Church Ministries, Liberty University; M.A. in Christian Education, Southeastern Baptist Theological Seminary; Ph.D. in Leadership, The Southern Baptist Theological Seminary. Dr. Freddy Cardoza serves as the Dean of the School of Ministry Studies at Grace College and as Dean of Grace Theological Seminary, overseeing the schools' undergraduate, graduate, and doctoral programs. Freddy has 25 years of experience at leading institutions in Christian higher education and 20 years of successful pastoral ministry in churches across the United States. His latest book, Christian Education (Baker Academic), highlights his background in higher education, academic administration, ministry leadership, and technology.
---
Nathan Harris, Ph.D.
Vice President of Advancement
B.A. in Youth Ministry, Malone University; M.Div., ThM in Pedagogy, and Ph.D. in Biblical Studies: New Testament, Midwestern Baptist Theological Seminary. As the Vice President of Advancement, Nathan leads all development, annual giving, and stewardship initiatives at Grace College and Seminary. Nathan is passionate about Christian philanthropy and communicating how the gospel of Jesus Christ transforms the way Christians view stewardship and generosity. Prior to serving at Grace College and Seminary, Nathan served at Cedarville University (Cedarville, OH) and Midwestern Baptist Theological Seminary (Kansas City, MO). Nathan has over a decade of experience in Christian higher education and local church ministry.
---
Mark Pohl, Ph.D.
Vice President of Enrollment Management
B.S. in Communication and Intercultural Studies, Grace College; M.A. in Ministry Studies, Grace Theological Studies; Ph.D. in Organizational Leadership, Indiana Wesleyan University. Dr. Pohl serves as the Vice President of Enrollment Management and oversees all aspects of enrollment and financial aid for traditional and online programs. Under his leadership, traditional and online enrollment has surpassed institutional goals and set enrollment records. Dr. Pohl has nearly two decades of leadership and admissions experience, starting as a student ambassador during his college years. Dr. Pohl was a first generation college student and is passionate about caring for people, providing strong scholarships for families, and connecting our campus with our stunning lakeside community.
---
Kelsi Griffith
Associate Vice President of Strategy & Operations
B.S. in Business Administration and Counseling, Grace College; M.S. in Nonprofit Management, Grace College Kelsi joined the Grace College team in August 2014 to serve in the Office of Advancement. Prior to returning to Grace, Kelsi began her career in nonprofit work in 2011 at the Kosciusko County Community Foundation. Kelsi currently serves as the Associate Vice President of Strategy and Operations. She works alongside Dr. Flamm to support the strategic planning efforts of the institution and oversees presidential projects. Kelsi also works alongside our CFO/COO to manage institutional operations and relationships with our contracted vendors.