Academics
Grace College is a Christ-centered community engaged in thoughtful scholarship and career preparation.
With over 90 majors and minors to choose from, and our expert faculty pushing you towards your highest potential, you will find the tools you need to confidently step into a career that fits your calling and allows you to use your God-given gifts. We are passionate about providing our students with innovative environments, emerging technologies, and applied learning experiences, yet never neglecting the child-like excitement of learning. This way you are equipped to walk into your professional career with confident humility and bold curiosity.
Applied Learning Experiences
Learning doesn't just happen in the classroom. Our applied learning credits ensure you graduate with extensive knowledge and hands-on experience in your field. Not to mention, these internships in our community and beyond bolster your professional network, and make the job search much easier!
Global Initiatives
At Grace, we don't limit you. That's why we encourage our students to experience learning beyond campus and Winona Lake. With our Go Encounter trips, and study abroad opportunities, you'll have the opportunity to immerse yourself fully in exciting, new surroundings. Whether you're serving in Nicaragua, hiking in Fiji, or touring in Italy, you'll carry these experiences with you long after you graduate.
23:1
Student to Faculty Ratio
286
Applied Learning and Internship Opportunities
Morgan Library Learning Center
The Morgan Library Learning Center offers students a place on campus to get academic assistance, to attend writing labs, or simply to study in quiet.
Learn More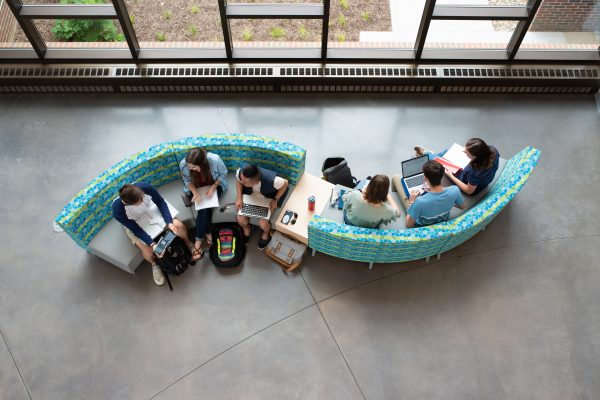 Charter Schools
Grace College equips districts with professional standards and best practices to authorize and support quality public charter schools for all Indiana students.
Charter School Information
Schedule a Visit
Come visit us to experience our academics first-hand! Whether you want to meet with a professor or sit in on a class that interests you, you are sure to get a feel for the way we approach academics.
Visit Grace