Department of Science and Mathematics
Recognizing God as Creator pushes us to appreciate and understand his creation more deeply in the Department of Science and Mathematics.
Those who are knee-deep in science know how great the Creator is. A greater knowledge of how this universe works can only bring us closer to the One who makes it tick.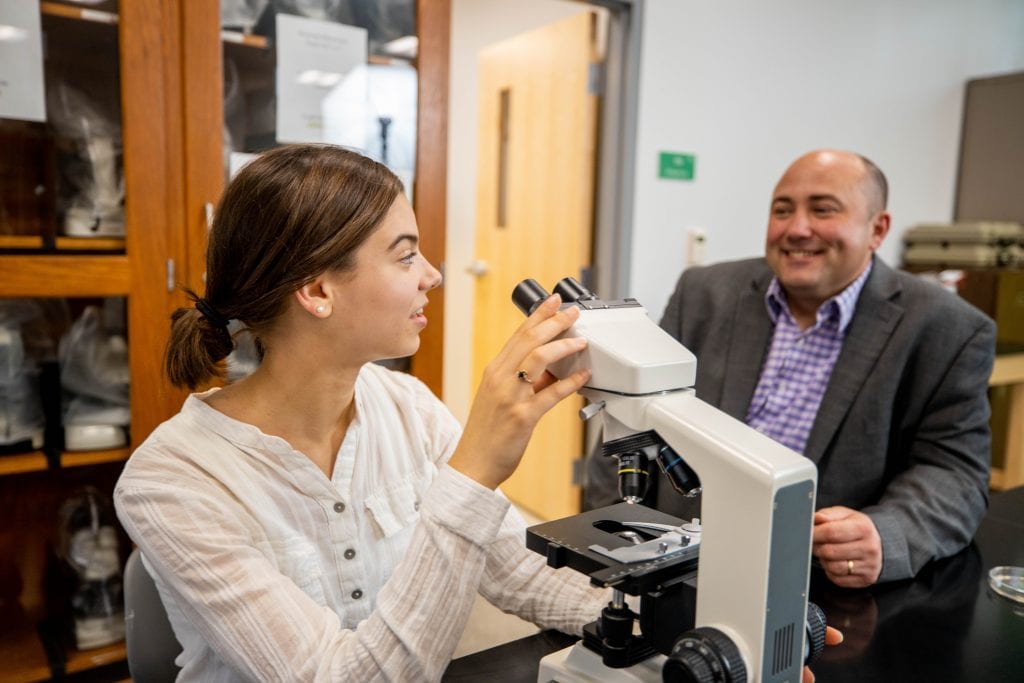 ---
Approach
The professors who oversee the learning in the Department of Science and Mathematics, at Grace believe that a Christian perspective in this otherwise majorly atheistic arena is life-altering and career-defining. They believe—and encourage their students to believe—that God not only created all that we know, but also gives us sufficient evidence of His creation.
So while we study biology, physics, chemistry, ecology, and mathematical models, we remain cognizant that we are studying God's creation. In this, we unite the classroom experience with the worship experience—soaking in a scientific knowledge about the majesty of God's creation while humbly recognizing and extolling Him as the Creator.
---
Science and Mathematics Dual Degrees
Science and Mathematics Majors
---
Minors
---
Have any questions? We're happy to help
Joe Frentzel, Ph.D.
Dept. of Science and Mathematics & Program Director, Biology Professor
Phone: (574) 372-5100, ext. 6444