Environmental Science is one of three majors in Grace College's Environmental Science Program, and it focuses on preparing you for a science career immediately after graduation from Grace. Environmental Science is for students who want to hit the ground running with a career. This major retains a strong science foundation, but also includes behavioral science and political science, which are critical to navigating environmental issues.
This major will equip you with practical knowledge and applicable skills to pursue a successful career in an ever-increasing number of environmental fields. Through our involvement with the Lilly Center for Lakes & Streams at Grace College and the Au Sable Institute of Environmental Studies, you will have even more unique opportunities for research and community internships.
Click here for recent Environmental Science news.
Educational Focus
Government Agencies
Corporate Businesses
Nonprofit Organizations
Graduate Studies
Internship Opportunities
Lilly Center for Lakes and Streams
Department of Natural Resources
Christian Ministry in the National Parks
Soil and Water Conservation District
Cardno
City of Warsaw
Career Opportunities
Environmental Scientist
Preserve Manager
Conservation Scientist
Wildlife Technician
Environmental Science is a Good Fit for Those Who Are:
Comfortable Outside
Detail Oriented
Critical Thinkers
Inquisitive
Adventure Seeking
Hunters or Fishers
Analytical
The faculty at Grace College truly lived their lives in a way that allowed the light of Christ to shine through them. Grace College prepared me not only to teach in the classroom but to be a lifelong learner, especially in my spiritual walk.

Lenny Krebs, Grace College Alumnus
A
the grade received from Niche.com for our top-rated Winona Lake community
265
hands-on learning opportunities on campus and in the community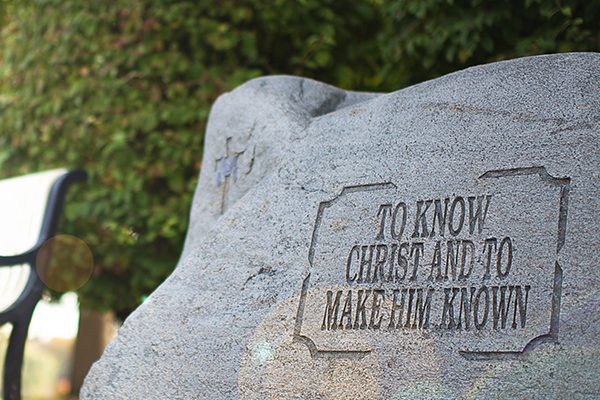 Education with a Biblical Worldview
At the heart of a Grace education are academically challenging courses that are specifically designed to foster a thirst for character, competence, and service within the hearts and minds of our students.
Learn More About Our Values
Being a transfer student, I felt God leading me to Grace because of its great academic programs, amazing professors, and its ever-present integration of faith and learning.

Grant Lawrence, Current Grace College Student