Exercise Science Major - Pre-Physical Therapy Concentration
A major in Exercise Science at Grace College will explore the ins and outs of health and wellness. As you consider an array of colleges with Exercise Science majors near you in the midwest, be assured that when you find your way to Winona Lake, Indiana, you will discover a top college for Pre-Physical Therapy taught with a Christian worldview. A Grace College Exercise Science degree will help you make workable connections between human anatomy and physical fitness, preparing you to weigh questions and create conversation in a Christian college context. 
This program is for you if you are serious about creating an impact in an Exercise Science career. With a bachelor's degree in Exercise Science, you will be required to get real-world experience ensuring you are equipped for jobs in physical therapy, occupational therapy, chiropractic medicine, athletic training, nutrition, and countless other areas. 
Exercise Science Major at Grace College features hands-on learning. The fitness industry is growing tremendously in today's health and wellness oriented society. People are interested in improving their level of health and physical fitness. Regular exercise is one of the best ways to improve one's well-being and increase longevity and quality of life. An exercise science degree can lead the student into many career tracks including personal trainer, private fitness club, YMCA/YWCA, health club, rehabilitation center, retirement center, corporate wellness center, sport medicine, athletic training, physical therapy, occupational therapy, chiropractic medicine, cardiac rehabilitation or exercise physiology. This major takes an applied learning approach, allowing the student opportunities for actual work experiences along with the course work.
Grace College has a partnership that allows our graduates from the Exercise Science major to continue into the master's in athletic training at Manchester University.
Program Director Christina Walters also pursued a partnership with Kosciusko Community Hospital out of a desire to provide practical, career preparation for her students. "Our goal is to get exercise science students into medical rotations and observation to expose them to the work they will encounter in their future careers," Walters said. "I find that more than anything else, the clinical experience either solidifies a student's professional path or reveals a different direction to them. Both outcomes are incredibly valuable and really, irreplaceable in a student's education," she said.
Future Trainer, the way forward is Grace.
Educational Focus
Advanced Anatomy and Physiology
Physics
Chemistry
Health and Sports Psychology
Internship Opportunities
Kosciusko County Hospital (KCH)
Optimum Performance Sports (OPS)
YMCA
Positive Fitness
Career Opportunities
Physical Therapy
Athletic Training
Exercise Physiologist
Cardio Rehabilitation
Occupational Therapy
Exercise Science – Pre-Physical Therapy Concentration is a Good Fit for Those Who Are:
Critical Thinkers
Caring
Flexible
Communicators
Serving Others
Featured Staff
Christina Walters, M.S., L.A.T., F.M.S.
Director, Center for Movement and Well-Being; Director, Exercise Science Program
christina.walters@grace.edu
Joe Frentzel, Ph.D.
Dr. Eugene Inman Endowed Chair of Science and Mathematics at Grace & Program Director, Biology and Chemistry
frentzjw@grace.edu
200
Observation hours completed throughout the degree
50%
of Exercise Science Students choose to go on to Graduate School
100%
Of classes include real-life application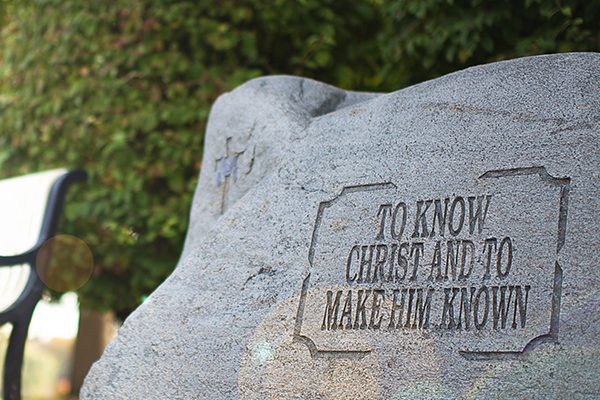 Education with a Biblical Worldview
At the heart of a Grace education are academically challenging courses that are specifically designed to foster a thirst for character, competence, and service within the hearts and minds of our students.
Learn More About Our Values
Being a transfer student, I felt God leading me to Grace because of its great academic programs, amazing professors, and its ever-present integration of faith and learning.

Grant Lawrence, Current Grace College Student