Life Science Education Major
Welcome to the Life Science Education Program at Grace College. Capable science teachers are greatly needed and sought after today. If you enjoy science and interacting with students, consider joining us. The Life Science major serves students interested in teaching life sciences at the middle school and high school levels.
The science curriculum supporting the B.A. or B.S. in Life Science Education is divided into two areas, biology and chemistry-mathematics. The first includes traditional courses such as General Biology, Cell and Molecular Biology, Animal Biology and Microbiology. Also included are General Chemistry, Organic Chemistry, Biochemistry, Physics and Math. The Life Science major requires one semester each of Physics and Organic Chemistry. Specialized courses include Environmental Biology, Anatomy and Physiology, and Genetics.
Educational Focus
Biology
Chemistry
Education
Life Science Education Major is a Good Fit for Those Who Are:
Analytical
Detail Oriented
Curious
Logical
Environmentally Minded
Team Players
Driven
Focused
The faculty at Grace College truly lived their lives in a way that allowed the light of Christ to shine through them. Grace College prepared me not only to teach in the classroom but to be a lifelong learner, especially in my spiritual walk.

Lenny Krebs, Grace College Alumnus
A
the grade received from Niche.com for our top-rated Winona Lake community
265
hands-on learning opportunities on campus and in the community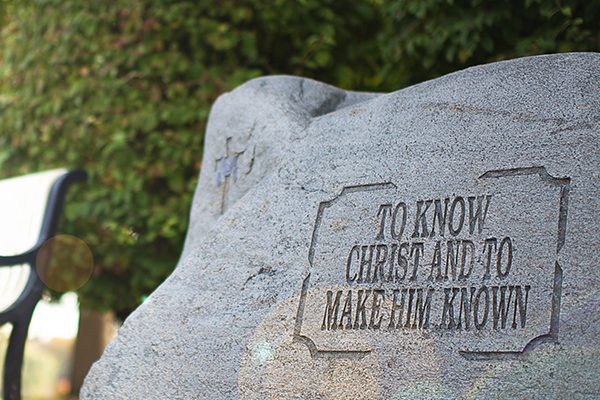 Education with a Biblical Worldview
At the heart of a Grace education are academically challenging courses that are specifically designed to foster a thirst for character, competence, and service within the hearts and minds of our students.
Learn More About Our Values
Being a transfer student, I felt God leading me to Grace because of its great academic programs, amazing professors, and its ever-present integration of faith and learning.

Grant Lawrence, Current Grace College Student