Biology - Neurobiology Concentration
The neurobiology degree concentration is offered in partnership with the Lower Cost Models for Independent Colleges Consortium (LCMC) as a hybrid degree both on-campus and online. The online neuroscience curriculum was built with the support of the National Neuroscience Curriculum Initiative.
The NNCI is a collaboration between educators and neuroscientists that seeks to make core concepts in neuroscience available to a broader audience. Their overarching aim is to create, pilot, and disseminate a comprehensive set of shared resources in the field of neuroscience. Thanks to these academic contributors, this information is layered into a more traditional undergraduate neuroscience curriculum, providing students with a much deeper understanding of the brain. This is especially true of the fourth neuroscience course, Clinical Neuropathology, which is based heavily on the NNCI Quarantine Curriculum, adapted to an undergraduate audience.
The bachelor's degree in biology with a neurobiology concentration blends the most interesting aspects of two disciplines — behavioral and biological sciences. As you consider an array of colleges near you, be assured that in Winona Lake, Indiana, you will discover a college for neurobiology taught with a biblical worldview. The Grace College neurobiology degree is a concentration tailored to those seeking to learn about how the brain functions in controlling human behavior and thoughts. Neurobiology students receive an excellent liberal arts education in biology and behavioral sciences under the guidance of Grace professors while concurrently taking neuroscience classes online.
With a bachelor's degree in neurobiology, biology majors can learn about how the brain accomplishes speech processing; and pre-med majors who are thinking of becoming clinical psychiatrists would also be well served by this major.
Future neurobiologist, the way forward is Grace.
Educational Focus
Abnormal Psychology
Advanced Anatomy & Physiology
Neuroscience Foundations
Biological Basis of Perception & Movement
Cognitive Neuroscience
Clinical Neuroscience
Career Opportunities
Neurologist
Biostatistician
Neuroscience Researcher
Pharmaceutical Scientist
Cognitive Neuroscientist
Machine Learning Engineer
Biology – Neurobiology Concentration is a Good Fit for Those Who Are:
Analytical
Focused
Detail Oriented
Driven
Logical
Featured Staff
Joe Frentzel, Ph.D.
Dr. Eugene Inman Endowed Chair of Science and Mathematics at Grace & Program Director, Biology
frentzjw@grace.edu
A
the grade received from Niche.com for our top-rated Winona Lake community
265
hands-on learning opportunities on campus and in the community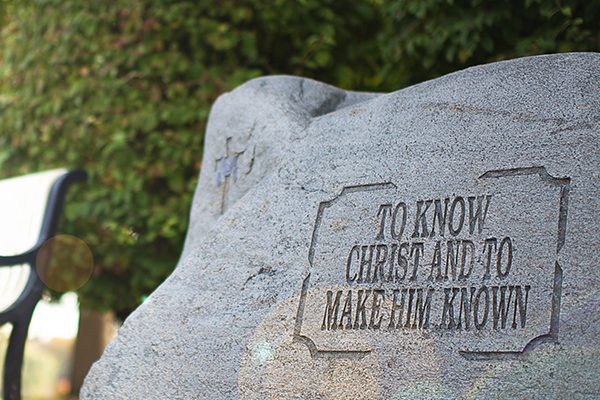 Being a transfer student, I felt God leading me to Grace because of its great academic programs, amazing professors, and its ever-present integration of faith and learning.

Grant Lawrence, Current Grace College Student