Master of Science in Healthcare Administration Dual Degree
The Master of Science in Healthcare Administration Dual Degree at Grace College is in partnership with John Patrick University of Health and Applied Sciences in South Bend, Ind.
The Master of Science in Healthcare Administration degree program is quickly becoming one of the most sought after graduate degrees in the country.  Hospital systems are actively seeking MHA degree graduates with their more nuanced training in areas such as patient privacy and healthcare organization. Indeed, the Bureau of Labor Statistics forecasts a 32% growth in healthcare manager occupations, which outpaces by far most other job prospects.
The Masters in Healthcare Administration is a dual degree program, a combined bachelor's and master's degree, completed in four years.  The MHA degree pairs well with the Bachelor of Science in Exercise Science or Health Science at Grace College. Students will receive an excellent bachelor's degree in liberal arts and science education under the guidance of Grace College professors, while simultaneously studying the Masters of Healthcare Administration with JPU professors online.
The MHA program is offered entirely through distance education. It prepares individuals to assume roles in leadership and pursue professional development in the clinical setting. This program is for you if you are serious about creating an impact in a healthcare manager role.
Future healthcare administration professional, the way forward is Grace.
Career Opportunities
Hospital Management
Medical Clinic Management
Group Practice Administration
Patient Safety Leaders
Healthcare Administration is a Good Fit for Those Who Are:
Leaders
Interested in Research
Analytical
Problem Solvers
Featured Staff
Joe Frentzel, Ph.D.
Dr. Eugene Inman Endowed Chair of Science and Mathematics at Grace & Program Director, Biology
frentzjw@grace.edu
A
the grade received from Niche.com for our top-rated Winona Lake community
265
hands-on learning opportunities on campus and in the community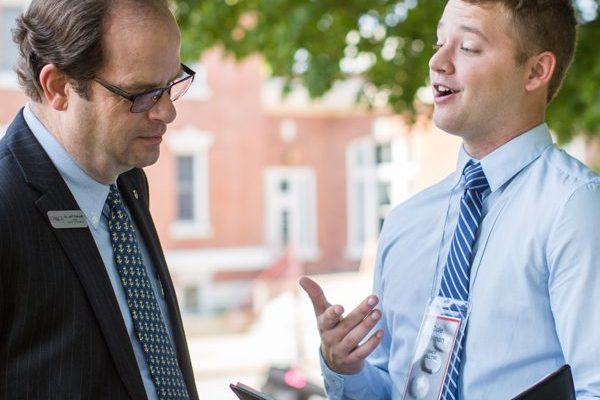 Experienced Faculty & Staff
Our faculty and staff are expertly skilled in their fields and they care about your goals, future, and well being.
Meet Our Faculty Members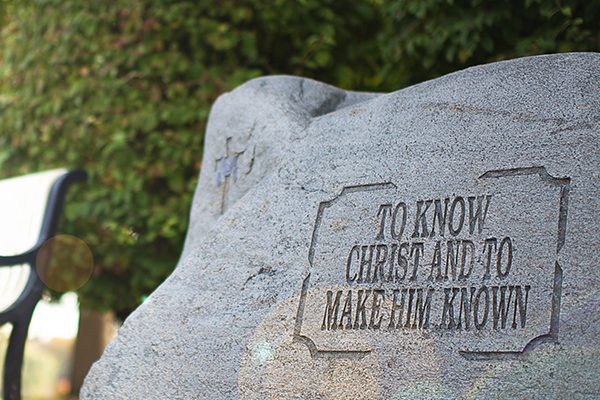 Education with a Biblical Worldview
At the heart of a Grace education are academically challenging courses that are specifically designed to foster a thirst for character, competence, and service within the hearts and minds of our students.
Learn More About Our Values
Being a transfer student, I felt God leading me to Grace because of its great academic programs, amazing professors, and its ever-present integration of faith and learning.

Grant Lawrence, Current Grace College Student