Biology at Grace College deals with the scientific study of life and life processes. Students study the molecular composition, metabolic processes, and micro and macro anatomy of a wide variety of organisms, from bacteria to people. Most courses emphasize laboratory activities to experience technical details of the processes first-hand. In addition to the core biology and chemistry courses, students will choose at least 10 credits from a list of electives, enabling them to tailor their degree to specific interests. The faculty of the Department of Science and Mathematics at Grace College considers the diversity of organisms, their anatomy, physiology, and life processes to have their origins with God the creator. Our observations of the facets of the biological world are truly demonstrations of God's grand design.
Click here for recent Science news.
Educational Focus
Human Health
Laboratory Sciences
Natural Resources
Graduate School Preparation
Internships Opportunities
Grace Life Science Student Assistants
Kosciusko County Hospital Systems
Indiana Department of Natural Resources
Warsaw / Winona Lake Orthopedic Companies
Warsaw / Winona Lake Medical Professionals
Career Opportunities
Laboratory Technician
Environmental Scientist
Technical Writer
Pharmaceutical Sales
Food Service Analyst
Laboratory Manager
Testing Laboratory Investigator
High School Teacher
Food Service Analyst
MD
Medical Technologist
Middle Tier Clinical
Biology is a Good Fit for Those Who Are:
Analytical
Detail Oriented
Curious
Logical
Environmentally Minded
Team Players
Driven
Focused
The faculty at Grace College truly lived their lives in a way that allowed the light of Christ to shine through them. Grace College prepared me not only to teach in the classroom but to be a lifelong learner, especially in my spiritual walk.

Lenny Krebs, Grace College Alumnus
A
the grade received from Niche.com for our top-rated Winona Lake community
265
hands-on learning opportunities on campus and in the community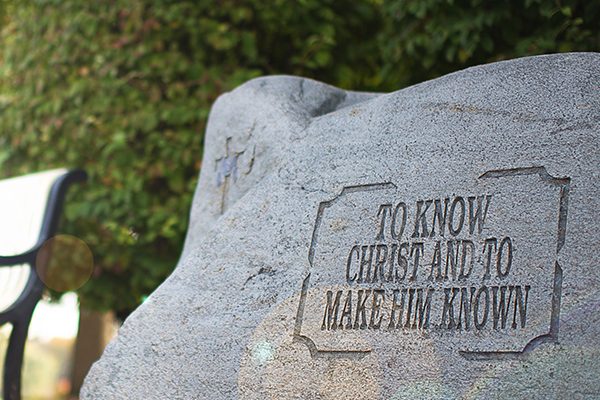 Education with a Biblical Worldview
At the heart of a Grace education are academically challenging courses that are specifically designed to foster a thirst for character, competence, and service within the hearts and minds of our students.
Learn More About Our Values
"My professors played a large role in my life, and I think it'd be really cool to be that for someone else," she said, "I just want to be a lifelong learner. I want to keep improving things." -Mikayla Metzger (BS 18)