Biology - General Biology Concentration
The Grace General Biology degree uniquely prepares students for careers in life science by teaching biology as evidence of creation. Biology majors are prepared for a variety of careers in laboratory sciences, including microbiology, biotechnology and medical technology; as well as horticulture and education. The Bible teaches that through wisdom, God made all of the creatures of Earth (Psalms 104:24).  Students enrolled in General Biology seek to learn from God's wisdom by taking classes in General Biology, Developmental Biology, Microbiology and Molecular Biology.
Graduates are well equipped for the modern work environment through laboratory training using contemporary biology techniques and tools.  This degree option is a great choice for students who are seeking to earn a graduate degree in the life sciences.
Educational Focus
Human Health
Laboratory Sciences
Natural Resources
Graduate School Preparation
Biotechnology
Microbiology
Internships Opportunities
Kosciusko County Hospital Systems
Indiana Department of Natural Resources
Warsaw / Winona Lake Orthopedic Companies
Warsaw / Winona Lake Medical Professionals
Career Opportunities
Laboratory Technician
Environmental Scientist
Technical Writer
Pharmaceutical Sales
Laboratory Manager
Testing Laboratory Investigator
High School Teacher
Food Service Analyst
MD
Medical Technologist
Middle Tier Clinical
Biology – General Biology Concentration is a Good Fit for Those Who Are:
Analytical
Detail Oriented
Curious
Logical
Environmentally Minded
Team Players
Driven
Focused
Featured Staff
Joe Frentzel, Ph.D.
Dr. Eugene Inman Endowed Chair of Science and Mathematics at Grace & Program Director, Biology
frentzjw@grace.edu
Rick Roberts, Ph.D.
Associate Dean, School of Science and Engineering; Pre-Health Professions Coordinator; Associate Professor of Biology
rick.roberts@grace.edu
A
the grade received from Niche.com for our top-rated Winona Lake community
265
hands-on learning opportunities on campus and in the community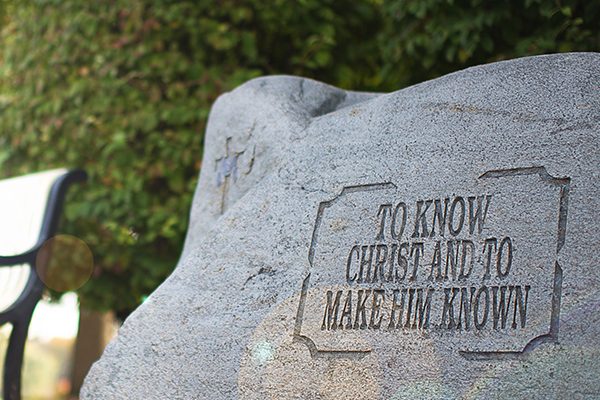 Education with a Biblical Worldview
At the heart of a Grace education are academically challenging courses that are specifically designed to foster a thirst for character, competence, and service within the hearts and minds of our students.
Learn More About Our Values
"My professors played a large role in my life, and I think it'd be really cool to be that for someone else," she said, "I just want to be a lifelong learner. I want to keep improving things." -Mikayla Metzger (BS 18)