Lyceum Series on Faith & Scholarship
The Lyceum Lecture Series on Faith and the Academy draws inspiration both from the history of Grace College and Winona Lake itself. During America's Progressive Era at the turn of the 20th century, Winona Lake's Chautauqua tradition attracted lectures and presentations from high-profile speakers who brought refined culture to small-town America. Notable speakers included three-time presidential candidate William Jennings Bryan, humorist Will Rogers, and the preacher Russell Conwell. In order to continue this valuable heritage, Grace College established the American Lyceum Lecture Series in the 1990s, which featured people like Allan Keyes and Michael Reagan. In 2011, the lecture series was reorganized under a new name and has since focused specifically on issues related to the intersection of Christian faith and academics.
---
Selected Past Speakers
James Matthew Wilson
Spring 2023
Presentation:
Grace welcomed award-winning Christian poet and scholar Dr. James Matthew Wilson for a mini-residency in March 2023. Wilson is the Founding Director of the Master of Fine Arts Program in Creative Writing at the University of Saint Thomas, Houston. His work appears regularly in The Wall Street Journal, The New Criterion and National Review. Wilson has published twelve books and is a two-time recipient of the Lionel Basney Award from the Conference for Christianity and Literature. During his mini-residency, Wilson gave a public lecture on prayer and poetry titled "Verse and the Ascent of the Soul" as well as a poetry reading and book signing. He also conducted poetry workshops for students. In celebration of this occasion, Grace commissioned a limited-print broadside designed by local artist Sam Richter and featuring Wilson's poem, "On the Water."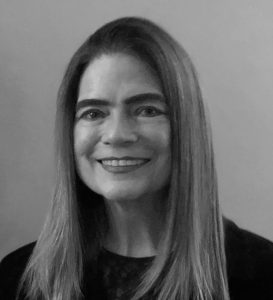 Chris Anderson
Spring 2019
Presentation:
Acclaimed visual artist Chris Anderson delivered a lecture on the intersection of art and faith. Anderson, who is based in New York City, has received numerous awards and honors for her artistic accomplishments, including The National Endowment for the Arts Fellowship Grant Award, two New York Foundation for the Arts Fellowship Awards in Painting, and the German Fulbright Commission. "Drawn & Quartered: 160 Acres Waiting for a Development" in the Mount Memorial Art Gallery at Grace College.
Chris Anderson Art Gallery
---
Peter Holland
Fall 2017
Presentation:
Peter Holland is McMeel Family Professor in Shakespeare Studies and Associate Dean for the Arts at the University of Notre Dame. He was Director of the Shakespeare Institute in Stratford-upon-Avon from 1997 to 2002 and is one of the Institute's Honorary Fellows. He has been a Governor of the Royal Shakespeare Company and a Trustee of the Shakespeare Birthplace Trust. He was elected President of the Shakespeare Association of America for 2007-8. In 2017 he was elected Chair of the International Shakespeare Association, the only global organization for Shakespeare scholars. He has edited many of Shakespeare's plays (for Penguin, Oxford University Press and the Arden Shakespeare) and written widely on the plays in performance, including English Shakespeares: Shakespeare on the English Stage in the 1990s. He is the Editor of Shakespeare Survey, the UK's leading Shakespeare journal, and is General Editor for a number of book series, including an 18-volume series on Great Shakespeareans (with Adrian Poole, for Arden Shakespeare), Oxford Shakespeare Topics (with Stanley Wells and Lena Orlin, for Oxford University Press), Shakespeare in the Theatre (with Farah Karim-Cooper and Bridget Escolme, for Arden Shakespeare). His edition of Coriolanusfor the Arden Shakespeare 3rd series appeared in 2013. He is one of the General Editors for the new 4th series of the Arden Shakespeare, which will begin publication in 2023. He is currently writing a monograph on Shakespeare and Forgetting."
---
Karen Swallow Prior
Spring 2017
Presentation:
Grace College was privileged to hear from Dr. Karen Swallow Prior, who presented, "Hannah More and the Moral Imagination." Dr. Prior is an English professor at Liberty University in Lynchburg, Va. She is a member of the graduate faculty and specializes in 18th-century British literature. She is well-known for her work in "1650-1850: Ideas, Aesthetics, and Inquiries in the Early Modern Era," "The Shandean" and "The Scriblerian." In addition to "Fierce Convictions," Prior has authored "Abolitionist" and "Booked: Literature in the Soul of Me." Her work has appeared in many publications, including Christianity Today, The Washington Post, Break Point and The Atlantic.
---
Todd Allen
Spring 2016
Bio:
Grace College was privileged to hear from Dr. Todd Allen, who presented, "What Do These Stones Mean? Race, Civil Rights, and Public Memory." Allen is professor of Communication Studies and Visual Arts at Grove City College in Grove City, Pennsylvania. He is a specialist in the Civil Rights Movement and its commemoration. He is active in community and campus efforts to facilitate discussion about race and has published a chapter in the 2015 book, "Black Scholars in White Space: New Vistas in African American Studies from the Christian Academy."
---
Bradley Gundlach
Spring 2015
Presentation:
Dr. Gundlach spoke on "Religion and the Evolution Question: a Historian's Perspective." Gundlach teaches at Trinity College in Deerfield, Illinois, where he specializes in American intellectual, cultural and religious history. He also enjoys teaching world civilization, church history, and the philosophy and methods of history. Gundlach is the author of "Process and Providence: The Evolution Question at Princeton, 1845-1929", and is currently at work on a biography of Princeton theologian B. B. Warfield.