It's easy to look at our favorite sports and focus on the athletes and their coaches—after all, they're the superstars, right? But without a vast, highly complex, behind-the-scenes network of training and management professionals who are skilled in their careers, we wouldn't have our favorite sports.
Grace's Sport Management Department encourages sport-loving students to step off the sidelines, get out of the bleachers, and approach the athletic community with a strong Christ-centered character, shrewd athletic and business competence, and a passion for service in an industry full of people who need His grace.
The Sport Management Department gives you the opportunity to put one foot in the sport you enjoy and the other in studies that will prepare you for an exciting, competitive career. With a faculty of God-loving athletic professionals ready to guide and instruct you, this department will equip students to serve boldly in a wide variety of athletic careers.
Click here for recent School of Business news.
Educational Focus
Sport Management
Sport Business
Sport Marketing
Sport Ministry
Sport Psychology
Internship Opportunities
Fort Wayne Mad Ants
Fort Wayne Tin Caps
Memorial Coliseum
Spiece Fitness
South Bend Cubs
Special Olympics
Fellowship of Christian Athletes (FCA)
Career Opportunities
Professional or Semi-Professional Organizations
Sporting Good Business
Sport Law
Private or Public Clubs
Sport Travel
Coaching
Sport Psychologist
Teaching
Sporting Director
Sport Management is a Good Fit for Those Who Are:
People oriented
Responsible
Innovative
Zealous
Exceptional
"The Sport Management program at Grace is an interactive course that integrates faith with sports. Students have the opportunity to gain hands-on experience while working alongside Grace Athletics staff in an effort to gain practical experience"

Brady Willard (BS 20)
Every
course is focused on Sport Management
100%
of courses provide real-life experience
All
faculty have real-world experience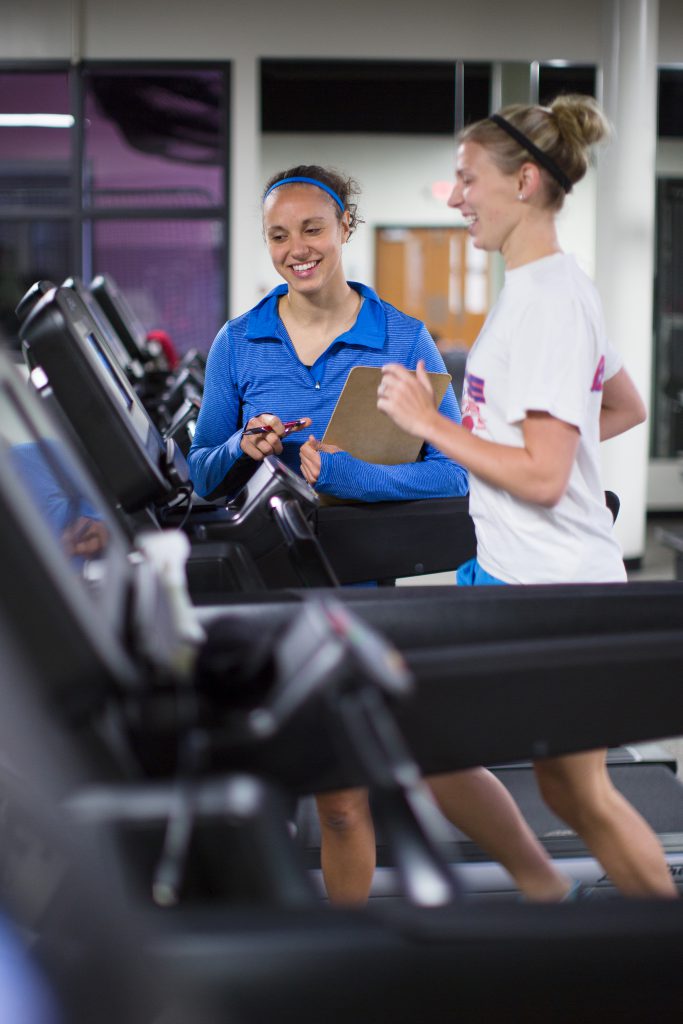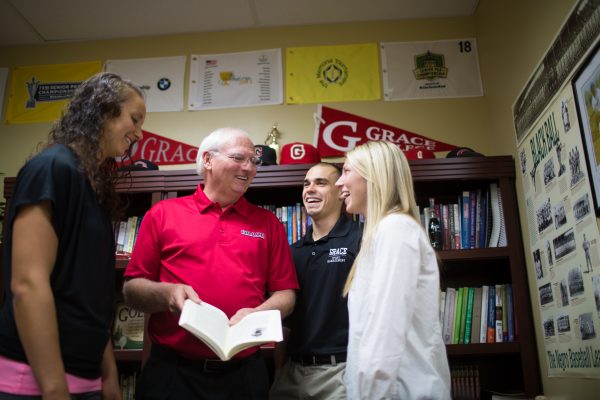 Experienced Faculty & Staff
Our faculty and staff are expertly skilled in their fields and they care about your goals, future, and well being.
Meet Our School of Business Faculty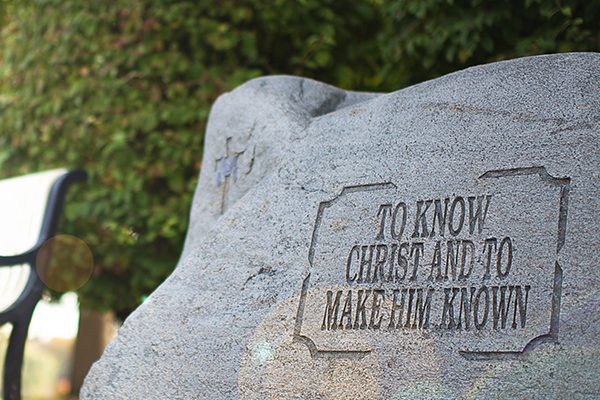 Education with a Biblical Worldview
At the heart of a Grace education are academically challenging courses that are specifically designed to foster a thirst for character, competence, and service within the hearts and minds of our students.
Learn More About Our Values
"In this program, I was taught to be a P.R.I.Z.E. — People-Oriented, Responsible, Innovative, Zealous, and Exceptional. I kind of laughed it off at first," Noah admitted, "But slowly, over the years I've realized that these attributes are truly what people are looking for in the sports industry." -Noah Cole, (BS 19), Ticket Sales for the Indianapolis Colts