Homecoming
Grace's Homecoming week is packed with fun-filled events, including special chapels, athletic games, a flag football tournament, costume skating, bonfires, tailgating and a parade (led by the homecoming court and various student and community groups). There's a semi-formal dinner with entertainment, followed by an after-party to, cap off the week's events.
The Joust
The Joust is a four-day competition across campus. The student body is divided into four teams for a variety of competitions: spoons, board games, wiffle ball, capture the flag, Spelling Bee, and much more. It rivals the Olympics, with an Opening Ceremony — which includes a traditional "Run to the Bell" where students race from the beach to be the first to ring the bell — and a Closing Ceremony, which includes a fear factor and lip sync competition.
The Joust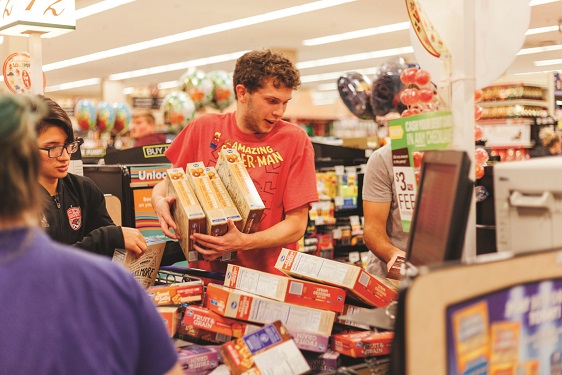 Supermarket Sweep
Grace College students get the chance to put their faith into action during the annual Supermarket Sweep event. Every year, Grace students come together with the community, pool their money and shop for the local food bank and its holiday meals. Grace turns the fundraiser into a friendly, fast-paced competition, which makes it an event to remember. Students join with Mission Point Community Church and the Winona Lake/Warsaw community to bring in thousands of dollars worth of food and baby care items over the holiday season.
---