Mechanical Engineering Major
A major in Mechanical Engineering at Grace College will explore the ins and outs of designing and building. Mechanical engineers create designs, build structures and evaluate performance of devices. Mechanical engineers deal with anything that moves — from large construction equipment to small nano-scale robots, and even the human body.
As you consider an array of colleges with Mechanical Engineering majors near you in the midwest, be assured that when you find your way to Winona Lake, Indiana, you will discover a top college for Mechanical Engineering taught with a Christian worldview. A Grace College Mechanical Engineering degree will help you make workable connections between industry here in the "Orthopaedic Capital of the World," and the design control process, preparing you to weigh questions and create conversation in a Christian college context. 
This program is for you if you are serious about creating an impact in a Mechanical Engineering career. With a bachelor's degree in Mechanical Engineering, you will be required to get real-world experience ensuring you are equipped for jobs in development engineering, biomechanics, robotics, and countless other areas. 
Future Mechanical Engineer, the way forward is Grace.
Grace College Engineering Program ABET Accredited
"Grace's engineering program has been building to get to this point of ABET accreditation since I arrived in 2018," said Dr. Fred Wentorf, director of the Department of Engineering at Grace. "This accreditation is assurance that our program meets the quality standards established by the profession. It is the same bar that is used to assess engineering programs of all sizes, including Purdue and MIT. "
Educational Focus
Industry Relevancy
Hands-On Project Learning
Humanitarian Engineering
Robotics
Competitive Curriculum
Internship Opportunities
Zimmer Biomet
General Motors
Raytheon
Orthopediatrics
DePuy Synthes
Bosch
Paragon Medical
Medtronic
Tecomet
Cummins
Honda
Regal Beloit
Career Opportunities
Development Engineer
Research Engineer
Manufacturing Engineer
Quality Engineer
Robotics
Biomechanics
Mechanical Engineering is a Good Fit for Those Who Are:
Strong in Mathematics
Analytical
Detail Oriented
Curious
Problem Solvers
Innovative
Goal Oriented
Critical Thinkers
Interested in Building Things
Featured Staff
Fred Wentorf, Ph.D.
Chair, Department of Engineering; Associate Professor of Engineering
wentorfa@grace.edu
17
billion dollars in orthopedic revenue in Warsaw, Indiana, annually
2
Fortune 500 companies within five miles of campus
15
industry leaders on the Engineering Advisory Council to keep our program relevant and connected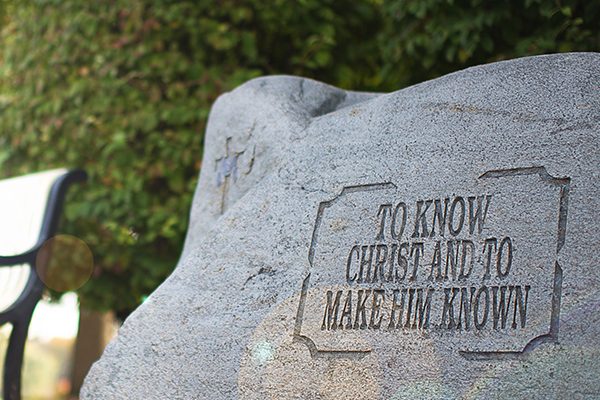 Education with a Biblical Worldview
At the heart of a Grace education are academically challenging courses that are specifically designed to foster a thirst for character, competence, and service within the hearts and minds of our students.
Learn More About Our Values
Grace's Department of Engineering has made me appreciate the work of engineers all around the world. I've come to understand that you can make a huge contribution anywhere you go. We all have a role to play; we are each a piece of the puzzle that comes together and betters the world.

Pavle Popovic, Current Student