A major in Accounting at Grace College will explore the ins and outs of critical thinking with numbers. As you consider an array of colleges for Accounting majors near you in the midwest, be assured that when you find your way to Winona Lake, Indiana, you will discover a top college for Accounting taught with a biblical worldview. A Grace College Accounting degrees will help you make workable connections between the work of accounting and serving in the workplace, preparing you to weigh questions and create conversation in a Christian college context. 
This program is for you if you are serious about creating an impact in an Accounting career. With a bachelor's degree in Accounting, you will receive real-world experience ensuring you are equipped for jobs in Financial Analysis, Analytical Accounting, Auditing, and countless other areas. 
Future Accountant, the way forward is Grace.
Educational Focus
Passing CPA exam
Public Accounting
(Certified Public Accountant, C.P.A.)
Corporate Accounting
(Certified Managerial Accountant, C.M.A.)
Government Accounting
(Certified Fraud Examiner, C.F.E.)
Internship Opportunities
FORVIS - CPA's
Somerset - CPA's
Ernst & Young - CPA's
DWD - CPA's
Katz, Sapper & Miller - CPA's
Capin Crouse - CPA's
CliftonLarsonAllen - CPA's
Baden, Gage & Schroeder - CPA's
Kruggel Lawton
Crowe CPAs
RSM CPAs
Zimmer Biomet
Lake City Bank
Dahms & Yarian CPAs
Career Opportunities
Public Accountant
Financial Analyst
Tax Accountant
Internal Auditor
Non-profit Accounting
Staff Accountant
Auditor
Government Accountant
Managerial Accountant
Accounting is a Good Fit for Those Who Are:
Good with Numbers
Leaders
Service Oriented
Critical Thinkers
Analytical
Detail Oriented
Problem Solvers
In all of our classes, Prof. Stichter would lead us in meaningful devotions and tie in what it means to add value in your career. I've found that to be true. In your corporate work life, you will have opportunities to impact people. You don't have to be a doctor saving lives or a missionary sharing the gospel to impact people. The work you do every day can add a lot of value.

Jamin Parker, 2015 Graduate
Highly Ranked
accounting students have a nationally ranked first-time pass rate for the CPA exam
150
hours in four years qualifies graduates for the CPA exam
Nearly 100%
of graduates have employment at graduation
Experienced Faculty & Staff
Our faculty and staff are expertly skilled in their fields and they care about your goals, future, and well being.
Meet Our School of Business Faculty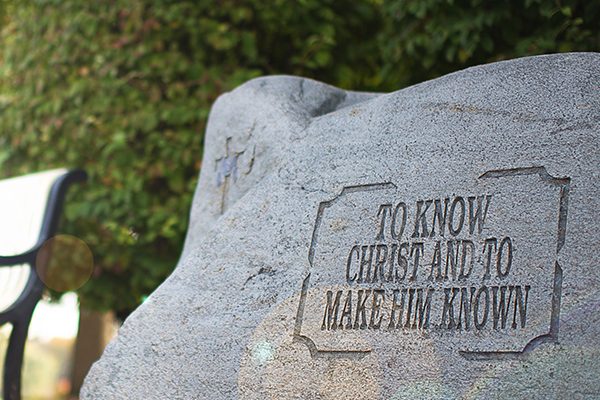 Education with a Biblical Worldview
At the heart of a Grace education are academically challenging courses that are specifically designed to foster a thirst for, character, competence, and service within the hearts and minds of our students.
Learn More About Our Values
AccountingEdu.org has recognized Grace College as the most effective and efficient accounting program among all private colleges and universities in Indiana. The organization – which analyzes cost per credit hour with Uniform Certified Public Accountant (CPA) Examination pass rates – selected Grace as the best private school option in the state due to its affordability and graduates' exam success. Not only did Grace outpace all other Indiana schools, but its CPA exam pass rate was the third-highest among all colleges and universities nationwide on AccountingEdu.org.

accountingedu.org