A major in Communications at Grace College will explore the ins and outs of speaking and writing effectively. As you consider an array of colleges with Communications majors near you in the midwest, be assured that when you find your way to Winona Lake, Indiana, you will discover a top college for Communications taught with a Christian worldview. A Grace College Communications degree will help you make workable connections between critical thinking and public relations, preparing you to weigh questions and create conversation in a Christian college context. 
This program is for you if you are serious about creating an impact in a Communications career. With a bachelor's degree in Communications, you will be required to get real-world experience ensuring you are equipped for jobs in Marketing, Journalism, Media, and countless other areas. 
Future Communicator, the way forward is Grace.
Internship Opportunities
212 Media Studios
Zimmer Biomet
Warsaw Community Schools
Compassion International
World Vision
WNDU Television
Indiana Senate
United States Presidential Internship
The Papers, Inc.
Timberline Team Consulting
WIOE radio
Career Opportunites
Public relations writer/manager
Marketing specialist
Journalist
Lawyer
Counselor
Mass Media
Pastor
Political Communication
Event Planning
Consulting
Human Relations
Graduate School
Featured Staff
Michael Yocum, M.A.
Associate Professor of Communication; Director, Theatre Program
yocumml@grace.edu
The Communication professors make an incredible effort in the lives of their students.
Not only are they more than willing to meet with you outside of class, but they also take an interest in your opportunities outside of the program. Their genuine support helped me become a contributing author of a book!


Megan Harris
A
the grade received from Niche.com for our top-rated Winona Lake community
265
hands-on learning opportunities on campus and in the community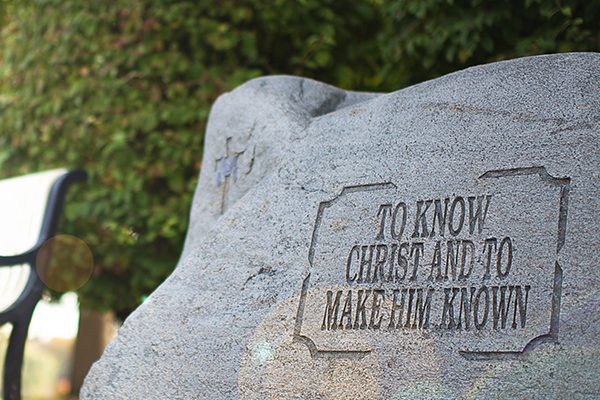 Education with a Biblical Worldview
At the heart of a Grace education are academically challenging courses that are specifically designed to foster a thirst for character, competence, and service within the hearts and minds of our students.
Learn More About Our Values
The assignments and classes within the Communication Department have taught me two valuable life lessons--the power of words and how to think critically. Communication classes encourage students to broaden the scope of their thinking by challenging societal norms and understanding the 'why' not just the 'what'. As a Communication student, you will be forced out of your comfort zone to think in ways you never have.

Kathryn Bradley