A Grace College English major is an invitation to join the lively and potentially life-changing conversation unfolding through centuries in the writing of diverse and gifted authors. Recognizing language as a gift from a creative God who has also endowed humans with creative potential, we seek to develop this potential and enhance our understanding of the power and pleasure of the written word. English majors enjoy small, discussion-oriented classes taught by talented faculty who are themselves practicing scholars, writers, and poets. Our program encourages students to develop a broad foundation through survey courses as well as to deepen their expertise through specialized electives on such topics as C.S. Lewis, the graphic novel, and young adult literature. English majors explore career interests through a senior capstone experience and internship.
Outside of the classroom, students can enjoy author visits and book signings, field trips to theatre performances, a creative writing workshop, and, if eligible, membership in Sigma Tau Delta, the national English honor society.
Future Writer, the way forward is Grace.
Educational Focus
World, British, and American Literature
Creative and Professional Writing
Christian Classics
Irish Literature
Women Writers
Internship / Co-Curricular Opportunities
Orange Marketing Group
Amphorae Publishing Group
Input Fort Wayne
Warsaw Community Public Library
Timberline Team Consulting
InkFree News
One Mission Society
Inkspot (Grace College Literary Magazine)
Writer's Block Creative Writing Workshop
Career Opportunities
Digital Copywriter
Legal Assistant
Educator
Social Media Manager
Editor
Technical Writer
Librarian
English is a Good Fit for Those Who Are:
Passionate about Reading
Creative
Perceptive
Curious
Interested in Other Perspectives
Strong Writers
Featured Staff
Lauren G. Rich, Ph.D.
Chair, Department of Humanities; Associate Professor of English; Program Director, English and Journalism
richlg@grace.edu
8
the number of upper-level literature electives students can choose from each year
250
the number of cups of coffee consumed during Writer's Block creative writing workshop over the course of one year (JUST KIDDING! We can't keep track of that!)
265
hands-on learning opportunities on campus and in the community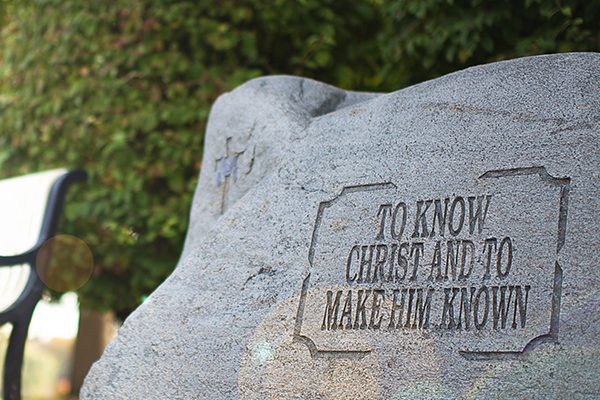 Education with a Biblical Worldview
At the heart of a Grace education are academically challenging courses that are specifically designed to foster a thirst for character, competence, and service within the hearts and minds of our students.
Learn More About Our Values
As soon as I had decided to become an English Major, I most greatly felt valued and accepted by both my peers and professors. Their support and confidence in me have allowed me to venture outside of my comfort zone and experience life in new and exciting ways. Whether you wish to become an English major, or simply wish to participate in our events, there is a spot for you here in the English program.

Kyela Seals