A major in Journalism at Grace College will explore the ins and outs of professional writing. As you consider an array of colleges with Journalism majors near you in the midwest, be assured that when you find your way to Winona Lake, Indiana, you will discover a top college for Journalism taught with a Christian worldview. A Grace College Journalism degree will help you make workable connections between communication ethics and advanced writing, preparing you to weigh questions and create conversation in a Christian college context. 
This program is for you if you are serious about creating an impact in a Journalism career. With a bachelor's degree in Journalism, you will be required to get real-world experience ensuring you are equipped for jobs in newspaper reporting, social media, editing, and countless other areas. 
Our journalism program prepares students for professional success in a fast-moving field. In addition to advanced writing courses, students take courses in communication ethics, layout and design, and digital media. Journalism students hone their skills and build their portfolios through our campus newspaper, internships, and other professional development opportunities such as the Evangelical Press Association Conference.
Future Journalist, the way forward is Grace.
Educational Focus
Newspaper Journalism
Public Relations Principles
Media Production
Digital Photography
Writing for Publication
Internship / Co-Curricular Opportunities
212 Media Studios
InkFree News
Warsaw Times-Union Newspaper
WNDU-TV
Tri-State Advertising
GraceConnect & BMH Publishing
The Sounding Board (Grace College Student Newspaper)
Roots (Grace College School Magazine)
Forensics Team (Grace College Competitive Speaking
Writer's Block Creative Writing Workshop
Career Opportunities
Newspaper reporter
Social media specialist
Corporate communications specialist
Editor
Magazine feature writer
Advertising copywriter
Journalism is a Good Fit for Those Who Are:
Strong Writers
Detail-Oriented
Curious
Strong Communicators
Skilled at Time Management
Perceptive
Featured Staff
Lauren G. Rich, Ph.D.
Chair, Department of Humanities; Associate Professor of English; Program Director, English and Journalism
richlg@grace.edu
Do as much extra writing as you can. Write for "The Sounding Board", take an internship, write some freelance, keep a blog. The more practice you have, and the more bylines you have, the better you will do in the workforce."

Ashley (Mazelin) Durand, '13 - 2017 Young Alumni of the Year Award Winner
15
student written articles were accepted for publication in local, regional, and national media during Profesor Terry White's Spring 2018 "Writing for Publication" class
265
hands-on learning opportunities on campus and in the community
14
print issues of The Sounding Board published annually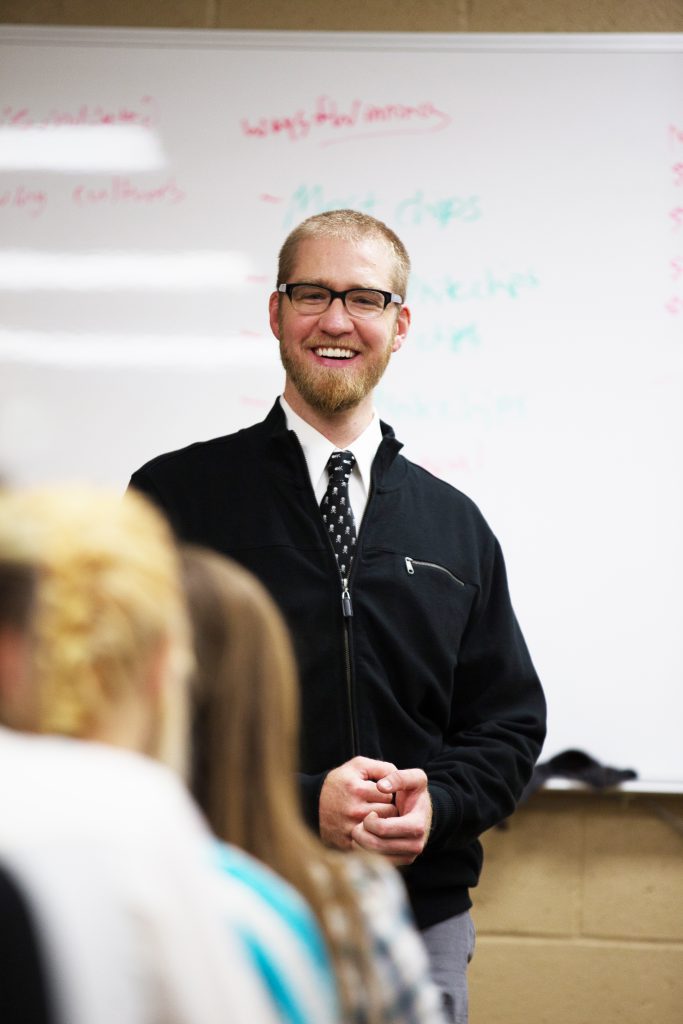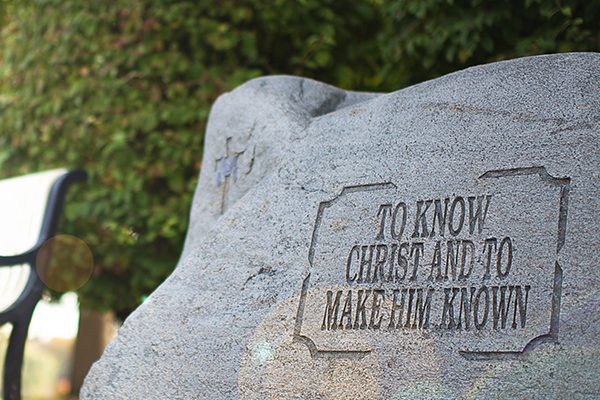 Education with a Biblical Worldview
At the heart of a Grace education are academically challenging courses that are specifically designed to foster a thirst for character, competence, and service within the hearts and minds of our students.
Learn More About Our Values
Being a transfer student, I felt God leading me to Grace because of its great academic programs, amazing professors, and its ever-present integration of faith and learning.

Grant Lawrence, Current Grace College Student