The Grace College Management Major is designed to address both the quantitative and qualitative components of leading others. Leaders are obligated to make decisions that consider the financial health and well-being of the organization, but the first obligation is to the people affected by those decisions.
Today's leaders demonstrate marketplace readiness with deep and broad technical knowledge. They also display acquired skills by how they accomplish the goals of the organization through others.
Management and leadership taught outside the influence of biblical guidelines leaves out an important piece. This key ingredient is balance. At Grace College, students studying Management will find that biblical principles are woven into the content of all their courses. The program content highlights that employees, customers, and all other stakeholders are image bearers of God and therefore must be addressed in ways that lift up all people.
Click here for recent School of Business news.
Educational Focus
Human Resources
Leadership
Motivation
Entrepreneurship
International Business
Marketing
Quantitative Decision Making
Career Opportunities
Organizational Management
Human Resources
Sales and Sales Management
Business Analysis
Team Leadership
Office Management
Quality and Production Management
Scheduling and Resource Management
Consulting
Management is a Good Fit for Those Who Are:
Creative
Structured
Intuitive
Versatile
Focused
Big Picture Thinkers
Team Oriented
The faculty at Grace College truly lived their lives in a way that allowed the light of Christ to shine through them. Grace College prepared me not only to teach in the classroom but to be a lifelong learner, especially in my spiritual walk.

Lenny Krebs, Grace College Alumnus
A
the grade received from Niche.com for our top-rated Winona Lake community
265
hands-on learning opportunities on campus and in the community
Experienced Faculty & Staff
Our faculty and staff are expertly skilled in their fields and they care about your goals, future, and well being.
Meet Our School of Business Faculty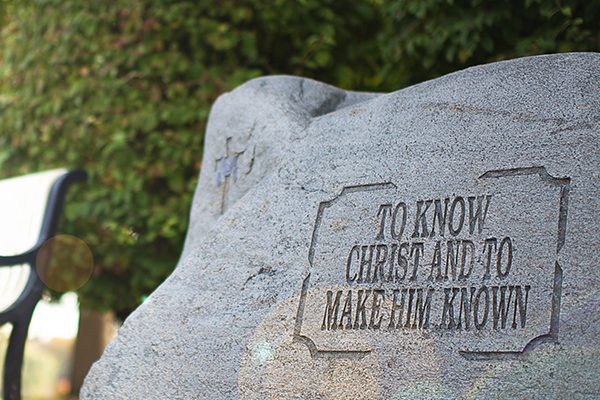 Education with a Biblical Worldview
At the heart of a Grace education are academically challenging courses that are specifically designed to foster a thirst for character, competence, and service within the hearts and minds of our students.
Learn More About Our Values
Being a transfer student, I felt God leading me to Grace because of its great academic programs, amazing professors, and its ever-present integration of faith and learning.

Grant Lawrence, Current Grace College Student