International Business Major
A major in International Business at Grace College will explore the ins and outs of doing business on an international scale. As you consider an array of colleges with International Business majors near you in the midwest, be assured that when you find your way to Winona Lake, Indiana, you will discover a top college for International Business taught with a biblical worldview. A Grace College International Business degree will help you make workable connections between culture, travel, and business, preparing you to weigh questions and create conversation in a Christian college context. 
This program is for you if you are serious about creating an impact in an International Business career. With a bachelor's degree in International Business, you will be required to get real-world experience ensuring you are equipped for jobs in human resource management, international accounting, management analysis, and countless other areas. 
As an International Business major at Grace College you will learn about strategies that drive global business success while minimizing risks.  Your studies will include; intercultural communication, cultural characteristics, international marketing, and international finance. Each student is required to complete one semester of classes internationally or an international internship.  Please note: A non-US student may complete the internship in the United States.  The first step is to discuss the options available to you with the Program Coordinator of the Institute for Global Studies and your Academic Advisor. They can help you determine which programs best match your personal goals and academic requirements.  We suggest that you browse through the currently approved programs in Argentina, France (Dijon) or Spain. In addition, Grace College students have the option of studying at Handong Global University in Pohang, South Korea and Karoli Gaspar University of the Reformed Church in Budapest, Hungary. Classes are often offered in English.
Future International Businessman/woman, the way forward is Grace.
Educational Focus
Biblical Worldview
Exporting and Importing
International Currency Exchange
Managing Within Cultural Differences
Understanding Cultures
Career Opportunities
Foreign Assignments
International Management
Exporting and Importing
International Business is a Good Fit for Those Who Are:
Interested in Different Cultures
Interested in Global Markets
Problem Solvers
Ready to travel or live in another country
Wanting to share the Gospel in a culturally sensitive way in a business environment
Featured Staff
A
the grade received from Niche.com for our top-rated Winona Lake community
265
hands-on learning opportunities on campus and in the community
Experienced Faculty & Staff
Our faculty and staff are expertly skilled in their fields and they care about your goals, future, and well being.
Meet Our School of Business Faculty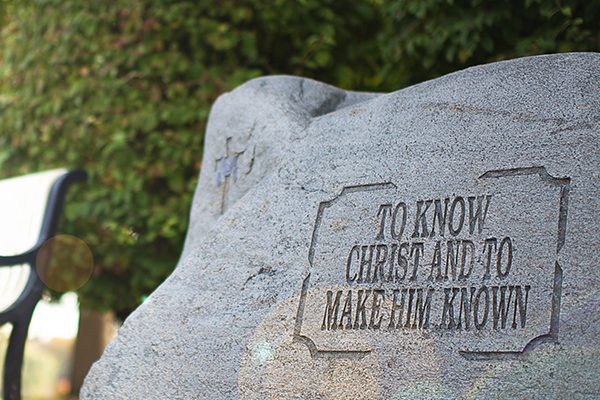 Education with a Biblical Worldview
At the heart of a Grace education are academically challenging courses that are specifically designed to foster a thirst for character, competence, and service within the hearts and minds of our students.
Learn More About Our Values
Being a transfer student, I felt God leading me to Grace because of its great academic programs, amazing professors, and its ever-present integration of faith and learning.

Grant Lawrence, Current Grace College Student