Entrepreneurial Management
The Entrepreneurial Management degree provides the student with an opportunity to experience new business start-ups holistically and at a level of detail sufficient to develop a significant knowledge base in critical functional areas. Students will learn how to enhance their ability to create and cultivate ideas in the classroom and through practical application of learned competencies. This includes starting and running a micro-business on campus through the Entrepreneurship and Service Practicum course.
In addition to the bigger picture, students will address many detailed aspects of starting their own company, taking leadership of an existing business, or becoming a creative and innovative force in a larger organization.
Click here for recent School of Business news.
Educational Focus
Finance
Human Resources
Product Management
Innovation and Design
Internship Opportunities
Amish Acres
Buhrt Engineering
Buckingham Companies
Oldcastle Materials
Zimmer Biomet
Series Seating
Career Opportunities
Business Consultant
Sales
Research and Development
Property Management
Entrepreneurial Management Teacher
Real Estate
Entrepreneurial Management is a Good Fit for Those Who Are:
Visionary
Bold
Willing to Take Risks
Planners
Good Communicators
Adaptable/Flexible
Dedicated
The faculty at Grace College truly lived their lives in a way that allowed the light of Christ to shine through them. Grace College prepared me not only to teach in the classroom but to be a lifelong learner, especially in my spiritual walk.

Lenny Krebs, Grace College Alumnus
A
the grade received from Niche.com for our top-rated Winona Lake community
265
hands-on learning opportunities on campus and in the community
Experienced Faculty & Staff
Our faculty and staff are expertly skilled in their fields and they care about your goals, future, and well being.
Meet Our School of Business Faculty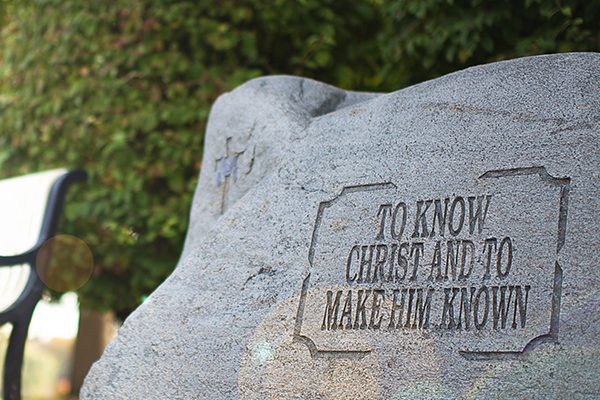 Education with a Biblical Worldview
At the heart of a Grace education are academically challenging courses that are specifically designed to foster a thirst for character, competence, and service within the hearts and minds of our students.
Learn More About Our Values
Being a transfer student, I felt God leading me to Grace because of its great academic programs, amazing professors, and its ever-present integration of faith and learning.

Grant Lawrence, Current Grace College Student