Social Studies Education & History Major
Perhaps you're interested in a rewarding career teaching at the upper elementary, middle school, or high school level. Teaching social studies allows you to combine your individual interests with practical training and classroom experience within a profession that enriches the lives of students. Students who major in Social Studies Education will simultaneously earn a History degree.
Students who enroll in the Social Studies Education and History program will participate in both educational training and social studies content. The concentration in social studies includes historical perspectives, citizenship and American government, and geography. Students may elect to take additional concentrations in economics, psychology, or sociology. All of this is completed under the guidance of both the History and Political Science Department and the School of Education to ensure that students are prepared for a fulfilling teaching career.
News Pieces:
Educational Focus
Historical Perspectives
Citizenship and Government
Geography
Economics
Psychology
Sociology
Internship Opportunities
All requirements for internships and/or applied learning are met through the education degree. This will include extensive involvement within the school environment.
Career Opportunities
Social Studies is a professional degree which will prepare you for a rewarding career in public or private education upon graduation and state certification.
Social Studies Education & History Major is a Good Fit for Those Who Are:
In Love with Teaching and Inspiration
Interested in Helping Students Explore the Past and Become Better Citizens
The faculty at Grace College truly lived their lives in a way that allowed the light of Christ to shine through them. Grace College prepared me not only to teach in the classroom but to be a lifelong learner, especially in my spiritual walk.

Lenny Krebs, Grace College Alumnus
100%
job placement in full-time teaching for 2017-2018
Yearly
there are Grace College student recipients of the Dennis Beadles Pre-Service Teaching Award by the Indiana Conference for the Social Studies
100%
student participation in Social Studies Advocacy with the community and with other educators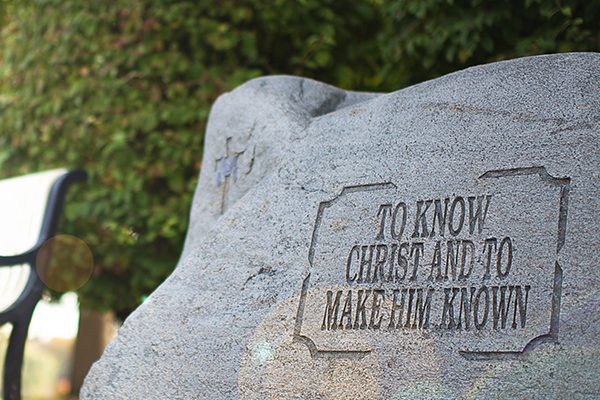 Education with a Biblical Worldview
At the heart of a Grace education are academically challenging courses that are specifically designed to foster a thirst for character, competence, and service within the hearts and minds of our students.
Learn More About Our Values
Being a transfer student, I felt God leading me to Grace because of its great academic programs, amazing professors, and its ever-present integration of faith and learning.

Grant Lawrence, Current Grace College Student