Mechanical Engineering Major
Mechanical engineering is one of the oldest and broadest of all engineering fields. Mechanical engineers create designs, build structures and evaluate performance of devices. Mechanical engineers deal with anything that moves — from large construction equipment to small nano-scale robots, and even the human body.
The Grace College Engineering Department was launched in 2018 to help meet the growing demand for well-trained engineers in our region.  Grace College sits next door to Warsaw, Indiana, the "Orthopaedic Capital of the World."  There exists not only a great number of orthopedic companies in the area, but a heavy concentration of manufacturing as a whole.
The Grace College mechanical engineering degree program was developed in close consultation with industry leaders to ensure the curriculum is relevant and sought-after by employers.  It is designed from a Christian perspective with practical application — the quality of internships for engineering majors at Grace College is second-to-none. (See "Internship Opportunities" below.)  Graduates will leave Grace ready to make meaningful contributions to manufacturers in a variety of industries and beyond.
To read about recent Engineering News, click here!  Are you interested in the design competition, if so, click here?
Educational Focus
Industry Relevancy
Hands-On Project Learning
Humanitarian Engineering
Robotics
Competitive Curriculum
Internship Opportunities
Zimmer Biomet
General Motors
Raytheon
Orthopediatrics
DePuy Synthes
Bosch
Paragon Medical
Medtronic
Tecomet
Cummins
Honda
Regal Beloit
Career Opportunities
Development Engineer
Research Engineer
Manufacturing Engineer
Quality Engineer
Robotics
Biomechanics
Mechanical Engineering Major is a Good Fit for Those Who Are:
Strong in Mathematics
Analytical
Detail Oriented
Curious
Problem Solvers
Innovative
Goal Oriented
Critical Thinkers
Interested in Building Things
The faculty at Grace College truly lived their lives in a way that allowed the light of Christ to shine through them. Grace College prepared me not only to teach in the classroom but to be a lifelong learner, especially in my spiritual walk.

Lenny Krebs, Grace College Alumnus
17
billion dollars in orthopedic revenue in Warsaw, Indiana, annually
2
Fortune 500 companies within five miles of campus
15
industry leaders on the Engineering Advisory Council to keep our program relevant and connected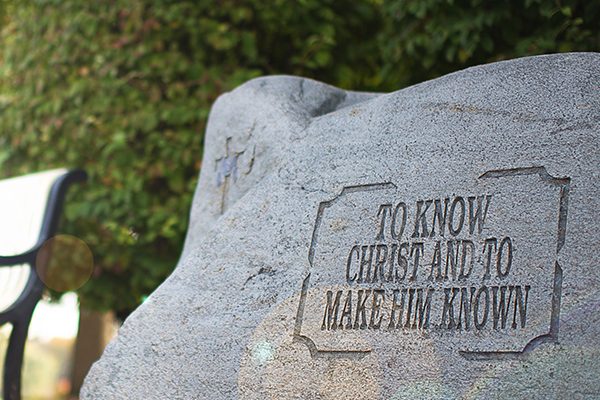 Education with a Biblical Worldview
At the heart of a Grace education are academically challenging courses that are specifically designed to foster a thirst for character, competence, and service within the hearts and minds of our students.
Learn More About Our Values
Grace's Department of Engineering has made me appreciate the work of engineers all around the world. I've come to understand that you can make a huge contribution anywhere you go. We all have a role to play; we are each a piece of the puzzle that comes together and betters the world.

Pavle Popovic, Current Student