With the rapid advancement of digital technology and its impact on marketing, companies are faced with the challenge of keeping up on the latest trends and how they impact business.  Companies are struggling to find college graduates with the relevant skill sets needed in this area, which has resulted in increasing job opportunities.
The Digital Marketing major meets the market demand by preparing students who seek careers that integrate marketing principles with the ever changing and burgeoning digital marketing industry.  The program prepares students for the American Marketing Association's Professional Certified Marketer (PCM®), Digital Marketing certification as part of their course of study.
Click here for recent School of Business news.
Educational Focus
Social & Community
Content Marketing
Online Advertising
Email Marketing
User Interface & Experience
SEO
Metrics & Conversions
Career Opportunities
Internet Marketing Director
Content Marketing Manager
Online Community Manager
Social Media Strategist
Online Marketing Specialist
Digital Media Specialist
Social Media Manager
Social Media Coordinator
Communications Specialist
Digital Content Specialist
Digital Marketing is a Good Fit for Those Who Are:
Flexible
Fast-Paced
Continuously Learning
Results Oriented
Adaptable
Team Players
Tech Savvy
Positive
The faculty at Grace College truly lived their lives in a way that allowed the light of Christ to shine through them. Grace College prepared me not only to teach in the classroom but to be a lifelong learner, especially in my spiritual walk.

Lenny Krebs, Grace College Alumnus
1 of 2
christian colleges offering digital marketing
All
students will be prepared to complete the AMAPCM program
100%
of courses provide real life application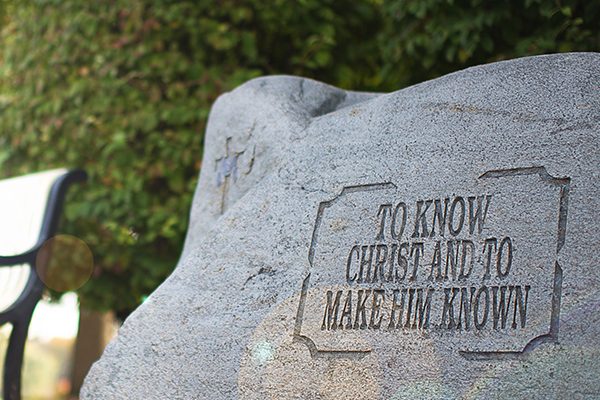 Education with a Biblical Worldview
At the heart of a Grace education are academically challenging courses that are specifically designed to foster a thirst for character, competence, and service within the hearts and minds of our students.
Learn More About Our Values
Being a transfer student, I felt God leading me to Grace because of its great academic programs, amazing professors, and its ever-present integration of faith and learning.

Grant Lawrence, Current Grace College Student