A Music Arts minor at Grace College will explore the ins and outs of Music. As you consider an array of colleges with Music Arts minors near you in the midwest, be assured that when you find your way to Winona Lake, Indiana, you will discover a top college for Music taught with a Christian worldview. A Music Arts school will help you make workable connections between theology and musical ability, preparing you to weigh questions and create conversation in a Christian college context.
This program is for you if you are serious about creating an impact in a Music Arts career. With a Minor in Music Arts, you will be required to get real-world experience ensuring you are equipped for jobs in worship leadership, music technology, studio engineering, and countless other areas.
The Grace College Music Arts Program is designed to equip students to follow God's call on their lives in the areas of worship and musical leadership, audio and planning, Our passion is to give students the vision and skills to think theologically, to be equipped in their worship arts specialty, and to have the ability to effectively lead others.
Future Music Arts minor student, Get involved on campus with the Gospel Choir, Wind Ensemble, String Ensemble, Pep Band and more.
Music Arts is a Good Fit for Those Who Are:
Artistic
Ministry Minded
Leaders
Caring
Music Lovers
Theological
The faculty at Grace College truly lived their lives in a way that allowed the light of Christ to shine through them. Grace College prepared me not only to teach in the classroom but to be a lifelong learner, especially in my spiritual walk.

Lenny Krebs, Grace College Alumnus
A
the grade received from Niche.com for our top-rated Winona Lake community
265
hands-on learning opportunities on campus and in the community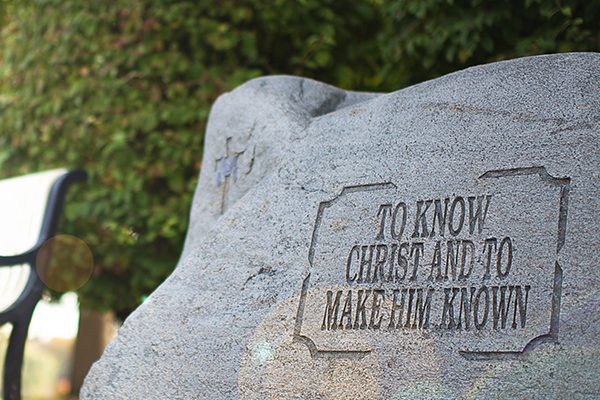 Education with a Biblical Worldview
At the heart of a Grace education are academically challenging courses that are specifically designed to foster a thirst for character, competence, and service within the hearts and minds of our students.
Being a transfer student, I felt God leading me to Grace because of its great academic programs, amazing professors, and its ever-present integration of faith and learning.

Grant Lawrence, Current Grace College Student