Environmental Studies Major
A major in Environmental Studies at Grace College will explore the ins and outs of influencing people's actions in relation to the environment. As you consider an array of colleges with Environmental Studies majors near you in the midwest, be assured that when you find your way to Winona Lake, Indiana, you will discover a top college for Environmental Studies taught with a Christian worldview. A Grace College Environmental Studies degree will help you make workable connections between behavioral science and environmental science, preparing you to weigh questions and create conversation in a Christian college context.
This program is for you if you are serious about creating an impact in an Environmental Studies career. Through our involvement with the Lilly Center for Lakes & Streams at Grace College and the Au Sable Institute of Environmental Studies, you will have even more unique opportunities for research and community internships.
With a bachelor's degree in Environmental Studies, you will be required to get real-world experience ensuring you are equipped for jobs in environmental education, nonprofit leadership, advocacy and communications, as a park ranger, and countless other areas.
Future Environmental Advocate, the way forward is Grace.
Educational Focus
Nonprofit Organizations
Government Agencies
Corporate Businesses
Graduate Studies
Internship Opportunities
Lilly Center for Lakes and Streams
Wawasee Area Conservancy Foundation
Christian Ministry in the National Parks
Soil and Water Conservation District
Department of Natural Resources
Career Opportunities
Park Ranger
Nonprofit Leader
Environmental Educator
Advocacy and Communications
Environmental Studies is a Good Fit for Those Who Are:
Passionate About Nature
Big Picture Oriented
Critical Thinkers
Conscientious
Excellent Communicators
Adventurous
Good Listeners
Featured Staff
Nate Bosch, Ph.D.
Dean, School of Science and Engineering; Professor of Environmental Science & Director, Lilly Center for Lakes & Streams
boschns@grace.edu
Joe Frentzel, Ph.D.
Dr. Eugene Inman Endowed Chair of Science and Mathematics at Grace & Program Director, Biology and Chemistry
frentzjw@grace.edu
A
the grade received from Niche.com for our top-rated Winona Lake community
265
hands-on learning opportunities on campus and in the community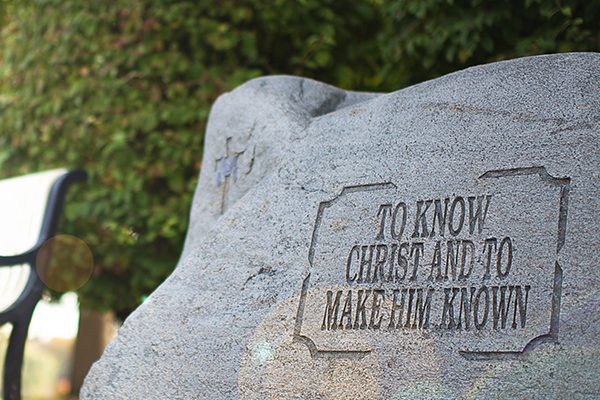 Education with a Biblical Worldview
At the heart of a Grace education are academically challenging courses that are specifically designed to foster a thirst for character, competence, and service within the hearts and minds of our students.
Learn More About Our Values
Being a transfer student, I felt God leading me to Grace because of its great academic programs, amazing professors, and its ever-present integration of faith and learning.

Grant Lawrence, Current Grace College Student