The degree in Biblical Studies is aimed at preparing disciples of Jesus Christ to be servant-leaders both in church and society. The Department of Biblical Studies faculty is committed to the passionate and accurate study of God's Word, to living out our faith with a dynamic spirituality, and to thoughtful engagement with the world around us.
One of this major's greatest strengths is the faculty, who are teaching you and journeying with you over the next three to four years. Our faculty have served abroad, been pastors, and some still are pastors. They are passionate about seeing you dive into the divine text and become empowered to serve while studying here at Grace and after graduation.
The B.A. in Biblical Studies focuses on offering structured opportunities for the study of Christianity, the Word of God and related subjects, and it has a foreign language component. The B.S. in Biblical Studies has a math and science component.
Click here for recent School of Ministry Studies news.
Educational Focus
Old & New Testaments
Theology
Intercultural Studies
Spiritual Formation
Church History
Preaching
Apologetics

Principles & Practices of Prayer
Internship Opportunities
Pierceton Woods Academy
Local Churches
Lifeline Youth & Family Services
Summer Camp Ministry
Career Opportunities
Pastor
Missions
Worship Leader
Non-Profit Ministries
Youth Ministry
Biblical Studies is a Good Fit for Those Who Are:
Ministry Oriented
Culturally Sensitive
Disciplined
Critical Thinkers
Good Listeners
Analytical
Excellent at Research
The faculty at Grace College truly lived their lives in a way that allowed the light of Christ to shine through them. Grace College prepared me not only to teach in the classroom but to be a lifelong learner, especially in my spiritual walk.

Lenny Krebs, Grace College Alumnus
100+
opportunities to do applied learning in church settings
All
faculty believe that the Bible is the inerrant Word of God
100%
of full time faculty provide real life ministry experience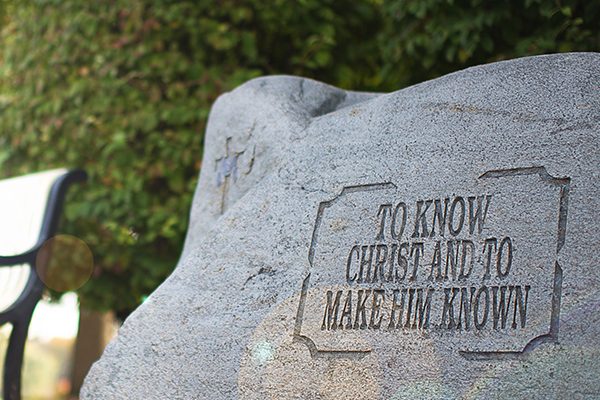 Education with a Biblical Worldview
At the heart of a Grace education are academically challenging courses that are specifically designed to foster a thirst for character, competence, and service within the hearts and minds of our students.
Learn More About Our Values
Being a transfer student, I felt God leading me to Grace because of its great academic programs, amazing professors, and its ever-present integration of faith and learning.

Grant Lawrence, Current Grace College Student