Social Studies Education & History Major
A major in Social Studies Education and History at Grace College will explore the ins and outs of teaching social studies. As you consider an array of colleges with Social Studies Education and History majors near you in the Midwest, be assured that when you find your way to Winona Lake, Indiana, you will discover a top college for Social Studies Education and History taught with a Christian worldview. A Grace College Social Studies Education and History degree will help you make workable connections between historical perspectives and effective teaching techniques. 
This program is for you if you are serious about creating an impact in a Social Studies Education and History career. With a bachelor's degree in Social Studies Education and History, you will be required to get real-world experience ensuring you are equipped for jobs in teaching middle school, high school, and countless other areas. Students who major in Social Studies Education will simultaneously earn a History degree. The concentration in social studies includes historical perspectives, citizenship and American government, and geography. Students may elect to take additional concentrations in economics, psychology, or sociology. 
Future History Teacher, the way forward is Grace.
Educational Focus
Historical Perspectives
Citizenship and Government
Geography
Economics
Psychology
Sociology
Methods of Teaching Social Studies
Teaching middle and high school
Internship Opportunities
All requirements for internships and/or applied learning are met through the education degree. This will include extensive involvement within the school environment.
Teacher Technology Training
SAMR Framework
MimioStudio software
STEM applications
iPad Technology
Google Educator Level 1 Certification
Loom & more
Social Studies Education & History is a Good Fit for Those Who Are:
In Love with Teaching and Inspiration
Interested in Helping Students Explore the Past and Become Better Citizens
Featured Staff
Jared Burkholder, Ph.D.
Professor of American and World History; Program Director, History and Political Science
burkhojs@grace.edu
Laurie A. Owen, Ph.D.
Distinguished Professor of Education; Chair, Secondary Education; Director of Student Teaching
owenla@grace.edu
100%
job placement in full-time teaching for 2017-2018
Yearly
there are Grace College student recipients of the Dennis Beadles Pre-Service Teaching Award by the Indiana Conference for the Social Studies
100%
student participation in Social Studies Advocacy with the community and with other educators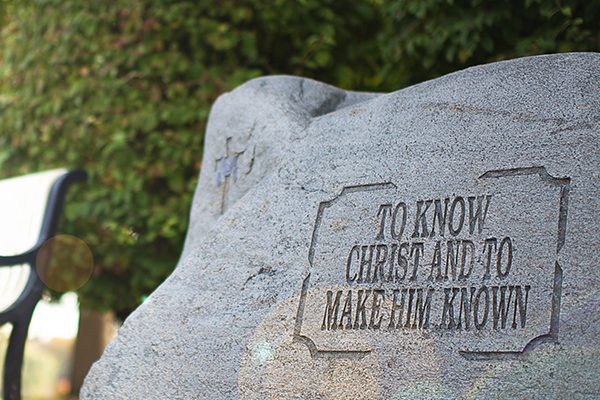 Education with a Biblical Worldview
At the heart of a Grace education are academically challenging courses that are specifically designed to foster a thirst for character, competence, and service within the hearts and minds of our students.
Learn More About Our Values
Being a transfer student, I felt God leading me to Grace because of its great academic programs, amazing professors, and its ever-present integration of faith and learning.

Grant Lawrence, Current Grace College Student