Psychology – Bethany Nesbitt Child and Family Psychology Concentration
A Child and Family Psychology concentration at Grace College will explore the ins and outs of a career in child life. As you consider an array of colleges with Child Psychology Majors near you in the midwest, be assured that when you find your way to Winona Lake, Indiana, you will discover a top college for Psychology taught with a biblical worldview. A Grace College Psychology degree will help you make workable connections between behavior and illness in children, preparing you to weigh questions and create conversation in a Christian college context.
This program is for you if you are serious about creating an impact in the lives of children, or are considering furthering your education as a child psychologist or child life specialist. With a bachelor's degree in Psychology, you will be required to get real-world experience ensuring you are equipped for jobs in social work, therapy, case management, and countless other areas.
Future child and family specialist, the way forward is Grace.
Grace College is offering New Psychology Concentrations!
Clinical and Integrative Health: an emphasis on clinical practice and treating the whole person. This approach prepares students to work in the mental health field, an integrated health setting, or a mental health practice.
Comprehensive Psychology: an overview of all areas of psychology. This concentration is ideal for someone who is trying to decide on a concentration or for a student wishing to be exposed to all areas of study.
Bethany Nesbitt Child and Family Psychology: a non-endorsed program that helps students prepare for a career in children's mental health. This concentration will help you approach the requirements necessary for pursuing work in a hospital setting with children and families who have disabilities and serious illness.
Sport Psychology: a concentration designed for students who wish to pursue a Master's degree in Sport Psychology. This will assist students who desire to work with college, Olympic, and professional sports teams.
Industrial and Organizational Psychology: a look at how the field of psychology can be used in organizations and industries around the country. It will prepare the student to engage and improve management and systems within the corporate world.
Educational Focus
Biological Basis of Behavior
Anatomy & Physiology
Child and Adolescent Psychology
Therapeutic Play
Grief and Loss
Internship Opportunities
Bowen Center
Kosciusko Community Hospital
Erin's House for Grieving Children
White's Residential and Family Services
Psychology – Bethany Nesbitt Child and Family Psychology Concentration is a Good Fit for Those Who Are:
Empathetic
Flexible
Good Listeners
Relational
96%
of Grace College Behavioral Science graduates are employed or in graduate school
100%
of courses integrate biblical truth with psychological content
Every Student
has the opportunity to conduct, submit and publish research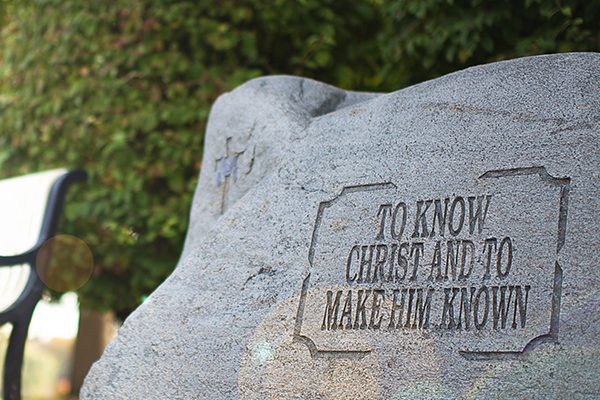 Education with a Biblical Worldview
At the heart of a Grace education are academically challenging courses that are specifically designed to foster a thirst for character, competence, and service within the hearts and minds of our students.
Learn More About Our Values
"Grace taught me how to have a Biblical perspective in a workplace where that is not the priority. My degree in psychology and my classes with Edgington and Roberts, really all of my classes at Grace, equipped me to incorporate the truth of the gospel into what the world is telling us,"

Heather Storey, a 2010 Grace alumna