Professional Communication
The Professional Communication degree at Grace College draws from Grace's in-house experts in Communication, Behavioral Science, and Marketing, to create a unique major, tailored to students who desire both a challenging curriculum and a fulfilling career. The Grace College Professional Communication major stresses effective communication, critical thinking, conflict management, human psychology, and marketing tactics, preparing students to become effective administrators in today's demanding workplace. When you make your way to Winona Lake, Indiana, you will discover a college where professional communication skills are taught by seasoned professionals, with a Christian worldview. 
If you are serious about creating an impact in a rewarding, important, and high-demand career, then this major is for you. With a bachelor's degree in Professional Communication, you will gain real-world experience and timely instruction, ensuring you are equipped for management-level jobs in fields as varied as Human Resources, Administration, or Training and Development. Bridging theory and practice, this major provides practical instruction and hands-on learning in a cross-disciplinary environment. Learn to understand people, employees, and corporate environments, and how to work toward the creation and maintenance of a successful, effective, and God-honoring workplace.
For those with a love for communication and people, the way forward is Grace.
Educational Focus
Communication
Management
Public Relations
Organizational Psychology
Human Resources
Internship Opportunities
Zimmer Biomet
212 Media Studios
World Vision
Indiana Senate
Timberline Team Consulting
Career Opportunities
Human Resource Management
Administrative Service Management
Corporate Management
Consulting
Public Relations
A
the grade received from Niche.com for our top-rated Winona Lake community
265
hands-on learning opportunities on campus and in the community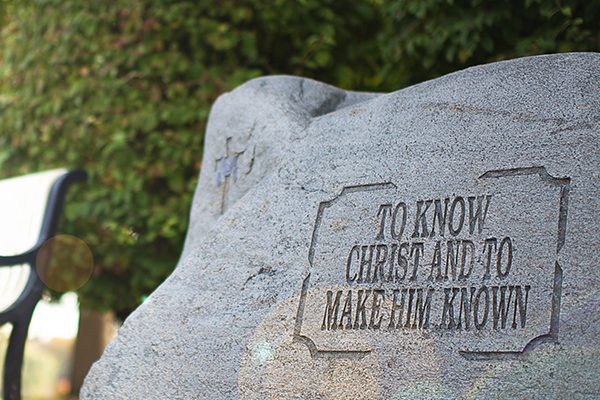 Education with a Biblical Worldview
At the heart of a Grace education are academically challenging courses that are specifically designed to foster a thirst for character, competence, and service within the hearts and minds of our students.
Learn More About our Values
Being a transfer student, I felt God leading me to Grace because of its great academic programs, amazing professors, and its ever-present integration of faith and learning.

Grant Lawrence, Current Grace College Student