Bienvenue! Whether you have previously studied French or are a beginner, the French program at Grace College invites you into a world of new language and cultural experiences. As an official language of the United Nations, NATO, UNESCO, and the International Red Cross, French is a strategic choice for students interested in diplomacy, international business, missions, and humanitarian work. It is also a language that gives you access to some of the most influential thinkers and writers in European history. On campus, our students have the opportunity to study not only French language, but also French and Francophone culture, literature, and film. We offer a range of cocurricular activities, including conversation hours, cultural workshops, and film viewings. Students majoring in French or French Education solidify their skills by spending a semester or summer at Université de Bourgogne in Dijon, France, or Laval University in Quebec, Canada, for an immersive, cross-cultural experience through our Study Abroad program.
Educational Focus
French Literature
Advanced French Conversation
French and Francophone Culture and Civilization
French Style and Composition
Career Opportunities
International Misisons
Teaching
World Health Organization and Non-Profits
Marketing or PR for International Business
Publishers
Auction Houses
Translation
French Major is a Good Fit for Those Who Are:
Passionate Communicators
Attentive to Different Ways of Seeing the World
Travelers
Interested in Bridging Disparate Communities
Lovers of Stories and Histories
The faculty at Grace College truly lived their lives in a way that allowed the light of Christ to shine through them. Grace College prepared me not only to teach in the classroom but to be a lifelong learner, especially in my spiritual walk.

Lenny Krebs, Grace College Alumnus
A
the grade received from Niche.com for our top-rated Winona Lake community
265
hands-on learning opportunities on campus and in the community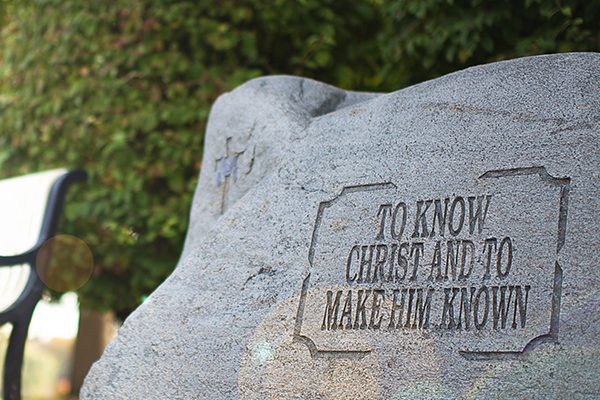 Education with a Biblical Worldview
At the heart of a Grace education are academically challenging courses that are specifically designed to foster a thirst for character, competence, and service within the hearts and minds of our students.
Learn More About Our Values
Being a transfer student, I felt God leading me to Grace because of its great academic programs, amazing professors, and its ever-present integration of faith and learning.

Grant Lawrence, Current Grace College Student