A Nursing Major at Grace College partners with Bethel University in Mishawaka, Ind., to offer a Bachelor of Science in Nursing (BSN) degree. Grace has partnered with Bethel since 2004 . The BSN was developed in 2017 to help meet local and regional demand for more well-trained nurses and colleges with nursing programs.
The Bethel University nursing program was established in 1980 and is recognized today as one of Indiana's most respected programs in nursing education. Bethel University nursing graduates have a strong history of passing the state board examination on the first attempt, qualifying for licenses as registered nurses.
Nursing students at Grace College receive an excellent liberal arts education under the guidance of Grace College professors while studying nursing with Bethel University nursing professors.
As you consider an array of colleges with Nursing majors near you in the midwest, be assured that when you find your way to Winona Lake, Indiana, you will discover a top college for Nursing taught with a Christian worldview. A Grace Nursing program college degree will help you make workable connections between anatomy and serving others, preparing you to weigh questions and create conversation in a Christian college context. 
This program is for you if you are serious about creating an impact in a Nursing career. With a bachelor's degree in nursing, you will be required to get real-world experience ensuring you are equipped for jobs in medical nursing, travel nursing, trauma nursing, and countless other areas. 
Future Nurse, the way forward is Grace.
---
The Bachelor of Science in Nursing program at Bethel University at the Grace College campus located in Winona Lake, Indiana is accredited by the Accreditation Commission for Education in Nursing (ACEN). Learn more here.
---
For more information,
Please email Kristen Richmond or contact her at 574-372-5100, ext. 6255
Career Opportunities
Medical/Surgical Nursing
Pediatric Nursing
Perinatal Nursing
Trauma Nursing
Travel Nursing
Overseas/Missionary/Refugee Nursing
Hands-On Learning Opportunities
KCH - Warsaw
Grace Village - Warsaw
Mason Health and Rehabilitation Center - Warsaw
Miller's Merry Manor - Warsaw
Bowen Center Columbia City
SJRMC - Plymouth
Parkview - Fort Wayne
Lutheran - Fort Wayne
Nursing is a Good Fit for Those Who Are:
Critical Thinkers
Creative
Caring
Smart
Flexible
Communicators
Serving Others
Featured Staff
Kristen Richmond, D.N.P., R.N.
Coordinator of Bethel Nursing Program at Grace College, Assistant Professor of Nursing
richmokr@grace.edu
100%
Employer satisfaction
95%
Nursing Pass Rate (above national average of 88%)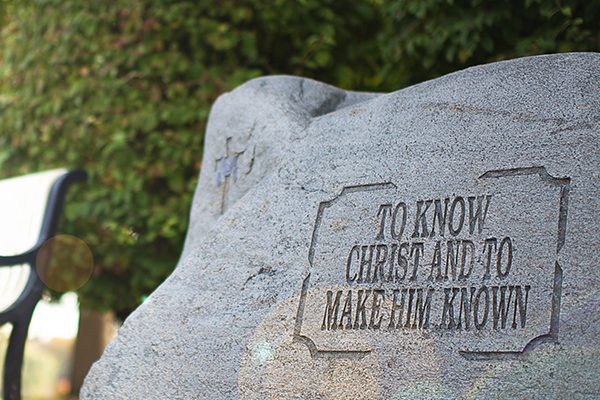 Education with a Biblical Worldview
At the heart of a Grace education are academically challenging courses that are specifically designed to foster a thirst for character, competence, and service within the hearts and minds of our students.
Learn More About Our Values
Being a transfer student, I felt God leading me to Grace because of its great academic programs, amazing professors, and its ever-present integration of faith and learning.

Grant Lawrence, Current Grace College Student