A major in Health Science at Grace College will explore the scientific study of life and life processes. As you consider an array of colleges with a pre-health major near you in the midwest, be assured that when you find your way to Winona Lake, Indiana, you will discover a top college for Health Science taught with a Christian worldview. A Grace College Health Science degree will help you make workable connections between in-class labs and health careers, preparing you to weigh questions and create conversation in a Christian college context. 
This program is for you if you are serious about creating an impact in a Health Science career. With a bachelor's degree in Health Science, you will have the opportunity to get real-world experience ensuring you are equipped for jobs in a variety of medical fields depending on your concentration including as a physician, dentist, veterinarian, physician assistant, physical or occupational therapist and a variety of other areas. 
At the heart of the Health Sciences major is the scientific study of life and life processes.  Students study the molecular composition, metabolic processes, and micro and macro anatomy of a variety of life, focusing on humans. Laboratory activities are emphasized to explore technical details of these processes first-hand. A solid background in chemistry, physics, mathematics, and behavioral science rounds out preparation of the student to be a successful candidate in their graduate health professions program.
The Grace curriculum acknowledges God as the creator and sustainer of all life.  Students will gain a much deeper appreciation of the incredible complexity of God's living handiwork while being prepared with excellence for further schooling and future careers.
Future Doctor/Health Scientist, the way forward is Grace.
Educational Focus
Pre-chiropractic Major
Pre-dental Major
Pre-medicine Major
Pre-occupational therapy Major
Pre-optometry Major
Pre-pharmacy Major
Pre-physical therapy Major
Pre-physician assistant Major
Pre-podiatry Major
Pre-veterinary Major
Internship Opportunities
Local Medical Professionals
Kosciusko County Hospital Systems
Warsaw Orthopedic Companies
Career Opportunities
Dentist
Chiropractor
Occupational Therapist
Doctor or Nurse Practitioner
Optometrist
Physical Therapist
Pharmacist
Physician Assistant
Podiatrist
Veterinarian
Health Science is a Good Fit for Those Who Are:
People Oriented
Focused
Team Players
Good Communicators
Driven
Detail Oriented
Caring
Empathetic
Smart
Featured Staff
Rick Roberts, Ph.D.
Associate Dean, School of Science and Engineering; Pre-Health Professions Coordinator; Associate Professor of Biology
rick.roberts@grace.edu
Joe Frentzel, Ph.D.
Dr. Eugene Inman Endowed Chair of Science and Mathematics at Grace & Program Director, Biology and Chemistry
frentzjw@grace.edu
98%
of Grace grads who have been accepted to programs and have completed those programs have become medical professionals
A
the grade received from Niche for our top rated Winona Lake community
90%
of Grace grads have been accepted to programs in graduate related education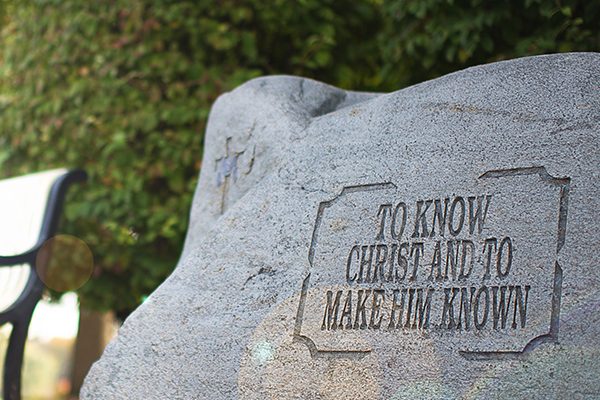 Education with a Biblical Worldview
At the heart of a Grace education are academically challenging courses that are specifically designed to foster a thirst for character, competence, and service within the hearts and minds of our students.
Learn More About Our Values
Being a transfer student, I felt God leading me to Grace because of its great academic programs, amazing professors, and its ever-present integration of faith and learning.

Grant Lawrence, Current Grace College Student