Marketing Major - Digital Marketing Major Concentration
A major in Digital Marketing at Grace College will explore the ins and outs of reaching people online. As you consider an array of colleges with Digital Marketing majors near you in the midwest, be assured that when you find your way to Winona Lake, Indiana, you will discover a top college for Digital Marketing taught with a biblical worldview. A Grace College Digital Marketing degree will help you make workable connections between business strategy and technology platforms, preparing you to weigh questions and create conversation in a Christian college context. 
This program is for you if you are serious about creating an impact in a Digital Marketing career. With a bachelor's degree in Digital Marketing, you will be required to get real-world experience ensuring you are equipped for jobs in internet marketing, social media, digital content, and countless other areas. 
Future Digital Marketer, the way forward is Grace.
Career Outlook
According to the U.S. Bureau of Labor Statistics, marketing careers are growing – and a digital marketing degree can help you get one of these great jobs. You can do a job that you love and earn a respectful income: The median annual salary for marketing managers was $134,290 in 2018. "Overall employment of advertising, promotions, and marketing managers is projected to grow 8 percent from 2018 to 2028, faster than the average for all occupations. Advertising, promotions, and marketing campaigns will continue to be essential for organizations as they seek to maintain and expand their share of the market." https://www.bls.gov/ooh/management/advertising-promotions-and-marketing-managers.htm
Educational Focus
Social Media Marketing
Content Marketing
Online Advertising
Email Marketing
User Interface & Experience
Search Engine Optimization
Metrics & Conversions
Google Productivity Products
Career Opportunities
Internet Marketing Director
Content Marketing Manager
Online Community Manager
Social Media Strategist
Online Marketing Specialist
Digital Media Specialist
Social Media Manager
Social Media Coordinator
Communications Specialist
Digital Content Specialist
Marketing Major – Digital Marketing Concentration is a Good Fit for Those Who Are:
Flexible
Fast-Paced
Continuously Learning
Results Oriented
Adaptable
Team Players
Tech Savvy
Positive
1 of 2
christian colleges offering digital marketing
All
students will be prepared to complete the AMAPCM program
100%
of courses provide real life application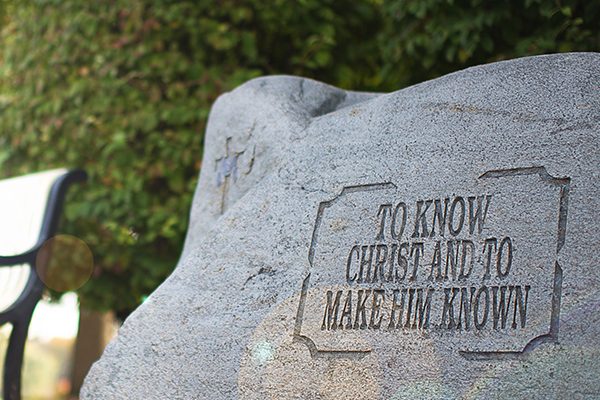 Education with a Biblical Worldview
At the heart of a Grace education are academically challenging courses that are specifically designed to foster a thirst for character, competence, and service within the hearts and minds of our students.
Learn More About Our Values
"Not only do my professors teach their craft from a biblical perspective — being profitable for the purpose of benefiting your community and glorifying God — but they want to help you find success." -Hannah Deblois (Digital Marketing & MBA Student)