Counseling Major - Addiction Counseling Concentration
A major in Counseling at Grace College will explore the ins and outs of mental health with a focus on Addictions Counseling. As you consider an array of colleges with Addictions Counseling Concentrations near you in the midwest, be assured that when you find your way to Winona Lake, Indiana, you will discover a top college for Counseling taught with a biblical worldview. A Grace College Christian Counseling degree will help you make workable connections between trauma and addiction, preparing you to weigh questions and create conversation in a Christian college context. 
This program is for you if you are serious about creating an impact in an Addictions Counseling career. With a bachelor's degree in Counseling, you will be required to get real-world experience ensuring you are equipped for jobs in case managing, home-based services, clinical psychology, and countless other areas. 
Future Christian Addiction Counselor, the way forward is Grace.
Grace College is offering New Counseling Concentrations!
Comprehensive Counseling:  a great concentration for those who want an overview of the field of counseling. This concentration prepares students to engage, assess, and treat individuals of all ages.
Addiction Counseling: a focus on developing skills to work with people and families struggling with addiction.
Child and Family Counseling: helps prepare students to work with children and families in a myriad of ways. It further prepares individuals to assess, engage, and treat children and families.
Educational Focus
Individual Counseling
Group Counseling
Counseling Techniques
Listening Skills
Clinical Assessment
Clinical Writing and Documentation
Addictions
Internship Opportunities
Bowen Community Mental Health Counseling Center
Lifeline Youth and Family Services
Fellowship Mission for the Homeless
Beaman Home Women's Shelter
Cardinal Services
Career Opportunities
Home-based Services
Case Manager
Graduate School
96%
of Grace College Behavioral Science graduates are employed or in graduate school
Every Student
has the opportunity to conduct, submit and publish research
100%
of courses integrate biblical truth with psychological content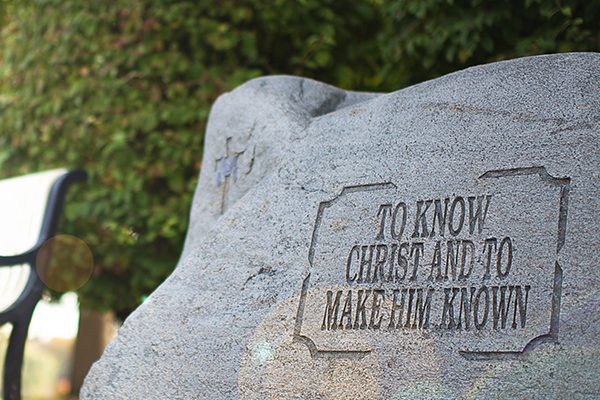 Education with a Biblical Worldview
At the heart of a Grace education are academically challenging courses that are specifically designed to foster a thirst for character, competence, and service within the hearts and minds of our students.
Learn More About Our Values
Being a transfer student, I felt God leading me to Grace because of its great academic programs, amazing professors, and its ever-present integration of faith and learning.

Grant Lawrence, Current Grace College Student