We live in a sport-crazy world. The popularity of the World Cup, the Olympics, and the Super Bowl evidences the importance of sport in all societies today. Sport permeates modern life through participation, spectatorship, the media, the internet, and everyday conversations. Sport is and has been a microcosm of the society. As the health and longevity of people increases, the demand for sport also increases; whether it is for leisure, fitness, recreation, high level competition, or entertainment.
Grace College has the unique opportunity to inculcate its mission of, "applying biblical values in strengthening character, sharpening competence, and preparing for service" in the growing field of sport. Sport lends itself greatly to the applied learning approach emphasized at Grace College. Partnering with sport ministry organizations is a key aspect of the major.
Sport Ministry is an interdisciplinary major that combines courses from the School of Biblical Studies and the Sport Management Department. The Sport Ministry Major Curriculum seeks to fulfill the mission of Grace College as it expands and enhances ministry opportunities through sport.
Click here for recent School of Ministry Studies news.
Internship Opportunities
Unlimited Potential
Athletes in Action
Fellowship of Christian Athletes (FCA)
International Missions
Career Opportunities
Fellowship of Christian Athletes (FCA)
International Missions
Major League Baseball Chaplain
The faculty at Grace College truly lived their lives in a way that allowed the light of Christ to shine through them. Grace College prepared me not only to teach in the classroom but to be a lifelong learner, especially in my spiritual walk.

Lenny Krebs, Grace College Alumnus
A
the grade received from Niche.com for our top-rated Winona Lake community
265
hands-on learning opportunities on campus and in the community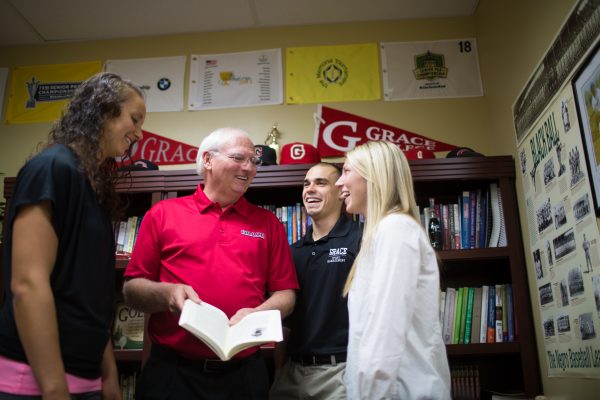 Experienced Faculty & Staff
Our faculty and staff are expertly skilled in their fields and they care about your goals, future, and well being.
Meet Our School of Business Faculty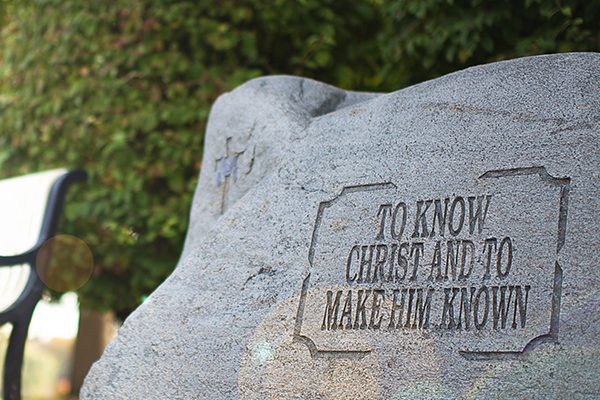 Education with a Biblical Worldview
At the heart of a Grace education are academically challenging courses that are specifically designed to foster a thirst for character, competence, and service within the hearts and minds of our students.
Learn More About Our Values
Being a transfer student, I felt God leading me to Grace because of its great academic programs, amazing professors, and its ever-present integration of faith and learning.

Grant Lawrence, Current Grace College Student