Is your journey leading you to pursue a career in accounting? We have a program that will push you to be the best accountant you can be. With a track record of graduates that consistently outperform their peers on the Uniform Certified Public Accountant (CPA) Examination, and exam pass rates that consistently and significantly surpass the national average, you can rest assured that you are in good hands. You will be mentored along the way by professors that have decades of experience and the grace to teach classes that will challenge and stretch you to grow in your competence. In 2018, our Accounting program was recognized as the most effective and efficient private accounting program in the state.
Here at Grace, you can achieve the required 150 credit hours to become a CPA in just four years instead of the five years required at many other colleges. If you're a high achiever, take advantage of our blended degree option which allows you to earn a bachelor's degree in accounting and an MBA in only four years.
We don't stop with classroom preparation. Our program has long-standing partnerships with accounting firms, banks, and orthopaedic companies to provide accounting students with meaningful internships that often include pay. The annual Accounting Job Fair in September is a networking opportunity where large CPA firms and other businesses attend to interview students.  With this degree, your professional options are endless! We've seen graduates receive job offers from Big Four accounting firms, large national firms, and smaller local firms as well as positions in corporate, nonprofit and government accounting. Regardless of which path you take, one thing rings true of our graduates: they are living lives of purpose.
Want to hear the latest on what's happening in the School of Business? Click here for recent news!
Educational Focus
Public Accounting
(Certified Public Accountant, C.P.A.)
Corporate Accounting
(Certified Managerial Accountant, C.M.A.)
Government Accounting
(Certified Fraud Examiner, C.F.E.)
Internship Opportunities
Lake City Bank
RSM - CPA's
Crowe - CPA's
Zimmer Biomet
DOZ - CPA's
Kruggel Lawton CPA's
Career Opportunities
Public Accountant
Analytical Accountant
Financial Analyst
Tax Accountant
Internal Auditor
Non-profit Accounting
Staff Accountant
Auditor
Government Accountant
Managerial Accountant
Accounting is a Good Fit for Those Who Are:
Good with Numbers
Leaders
Service Oriented
Critical Thinkers
Analytical
Detail Oriented
Problem Solvers
In all of our classes, Prof. Stichter would lead us in meaningful devotions and tie in what it means to add value in your career. I've found that to be true. In your corporate work life, you will have opportunities to impact people. You don't have to be a doctor saving lives or a missionary sharing the gospel to impact people. The work you do every day can add a lot of value.

Jamin Parker, 2015 Graduate
Highly Ranked
accounting students have a nationally ranked first-time pass rate for the CPA exam
150
hours in four years qualifies graduates for the CPA exam
Nearly 100%
of graduates have employment at graduation
Experienced Faculty & Staff
Our faculty and staff are expertly skilled in their fields and they care about your goals, future, and well being.
Meet Our School of Business Faculty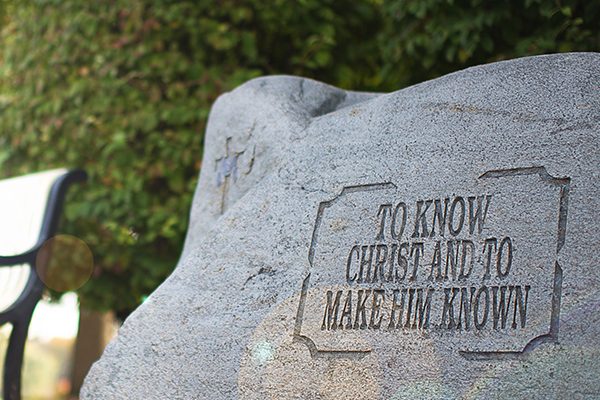 Education with a Biblical Worldview
At the heart of a Grace education are academically challenging courses that are specifically designed to foster a thirst for, character, competence, and service within the hearts and minds of our students.
Learn More About Our Values
AccountingEdu.org has recognized Grace College as the most effective and efficient accounting program among all private colleges and universities in Indiana. The organization – which analyzes cost per credit hour with Uniform Certified Public Accountant (CPA) Examination pass rates – selected Grace as the best private school option in the state due to its affordability and graduates' exam success. Not only did Grace outpace all other Indiana schools, but its CPA exam pass rate was the third-highest among all colleges and universities nationwide on AccountingEdu.org.

accountingedu.org