Presidential Inauguration
Presidential Inauguration
---
---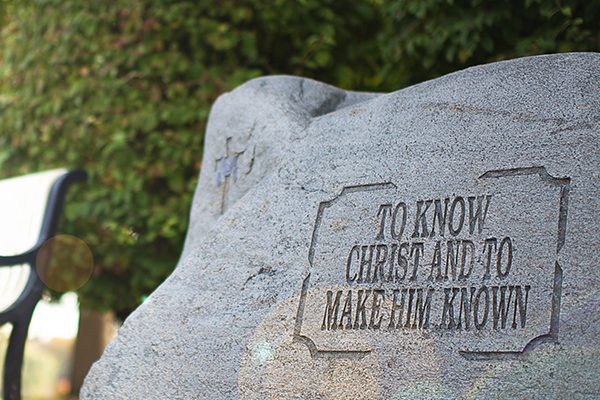 To Know Christ and to Make Him Known
Grace's first president Dr. Alva J. McClain declared "To Know Christ and to Make Him Known" as the mission of Grace in 1937 and it remains our mission today. Hear Dr. Flamm's thoughts on how these words inspire his work here at Grace.
Watch Dr. Flamm's Video
Presidential Biography
Dr. Flamm holds a Bachelor's degree in Comprehensive Communication from Cedarville University, a Master's in Communication and Leadership from Gonzaga University, and a doctorate in Educational Leadership from Indiana State University. Flamm and his wife, Stephanie, live in Winona Lake, Indiana, with their three sons.
Learn More About Dr. Flamm