'Why would I not help?' How Northeast Indiana college students are giving back during COVID-19
When the COVID-19 pandemic began in Northeast Indiana, quarantine looked different for college students across the region.
While some stocked up on snacks and discovered new hobbies, Erin Lawhon, a recently graduated engineering student from Grace College, put her skills to use to help frontline care workers in Warsaw operate at their full potential during the pandemic.
"I felt kind of useless just sitting at home," Lawhon says. "It's a typical engineering response. You see a problem and a clear solution to it. I wanted to do something to help."
In early April, the problem Lawhon identified was: Frontline workers were getting headaches from their protective face masks and the straps rubbing against their ears. The solution? 3D-printed ear guards.
When Lawhon's college roommate sent her a post on social media about a boy scout who printed ear guards for workers at his local hospitals, Lawhon thought, "We have 3D printers at Grace. We can do that, too."
The trouble was: She was quarantining at home in Ohio, not on Grace's campus in Winona Lake. So she reached out to Abbott Joy, an incoming senior college student at Grace who lives near the college, to partner with her on the project.
Lawhon handled communications from Ohio, finding organizations that could benefit from ear guard donations. This required her to take a leap of faith, promising a product she was unable to manage and produce personally. But she relied on Joy's work with the 3D printers, and together, they started making progress.
"The Grace engineering motto is 'engineered to serve,'" Joy says. "This has been the first chance we've had to live up to it."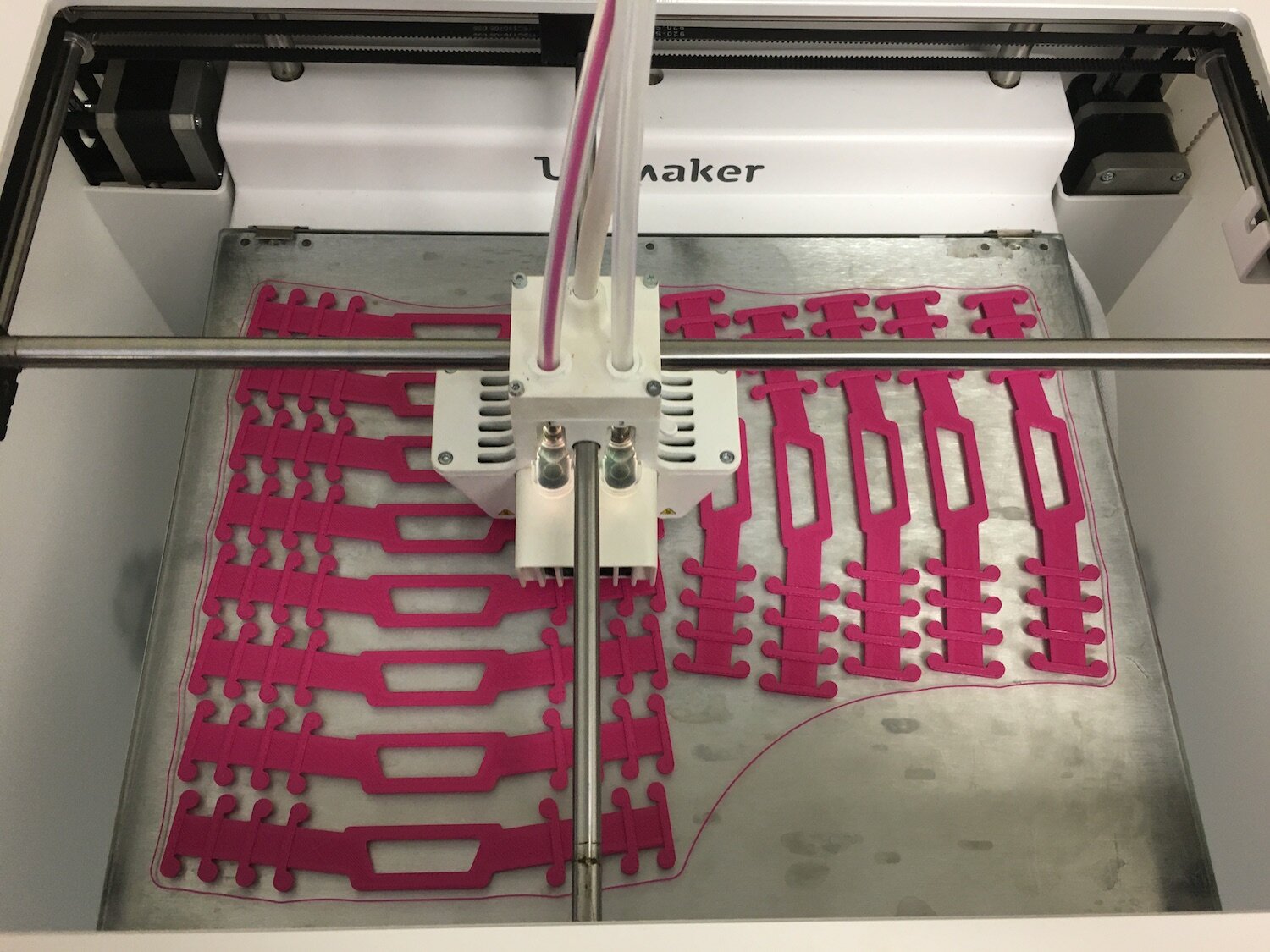 Ear guards help prevent headaches for frontline workers wearing COVID-19 masks for long hours.
As Joy delivered more than 1,000 ear guards to organizations in the surrounding communities, headache complaints began to drop, and frontline workers found they could feel safe and comfortable as they spent long hours fighting the virus.
"Knowing that we're helping up to 1,000 people is staggering to think about," Joy says.
One recipient of the ear guards was Miller's Health Systems, an organization based in Warsaw that's devoted to assisted living and hospice care. Miller's received 600 ear guards, which they will distribute to their more than 30 locations throughout Indiana.
"They've really made a difference," says Troy Clements, an Administrator at Miller's Health Systems. "I wasn't expecting to get such help from a local college."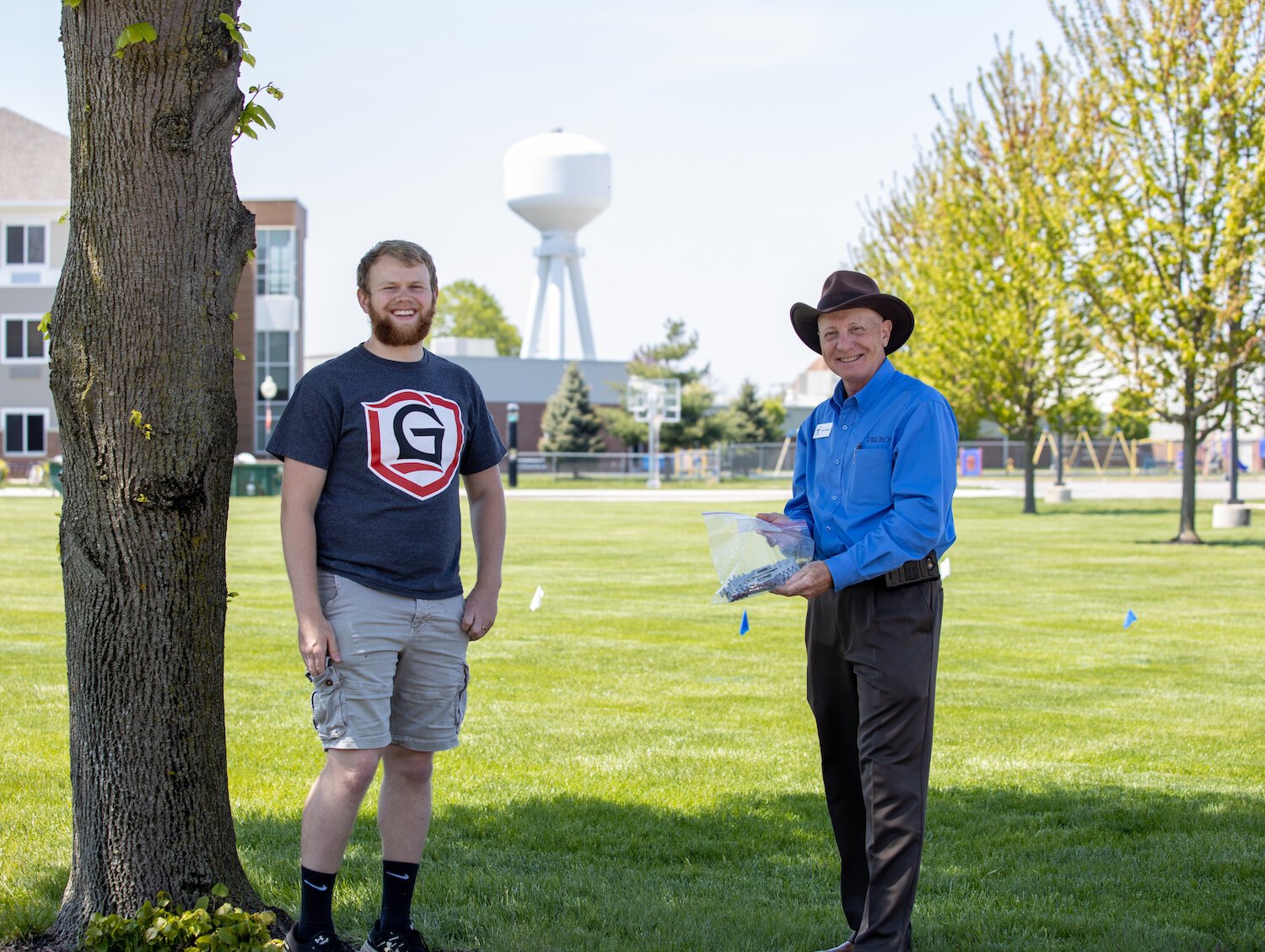 Abbott Joy, left, delivers ear guards to Paul Derenzo of Pill Box Pharmacy.
Lawhon and Joy aren't the only northeast Indiana college students finding ways to help frontline workers stay comfortable at work.
Christina Wynn, an incoming senior at Indiana Tech, is also dedicated to helping healthcare workers tackle their jobs confidently each day. Wynn started making fabric masks soon after the pandemic began. At first, she was giving them out to friends and family members, but it wasn't long before healthcare workers were requesting donations, and people from across the country were buying them. She even made a shipment of masks to Germany.
"My inspiration is to help people feel more comfortable living their lives," Wynn says. "Having a fabric mask with a pretty color or a cute pattern looks more friendly. It's more likely that people will wear a mask if they think it's cute."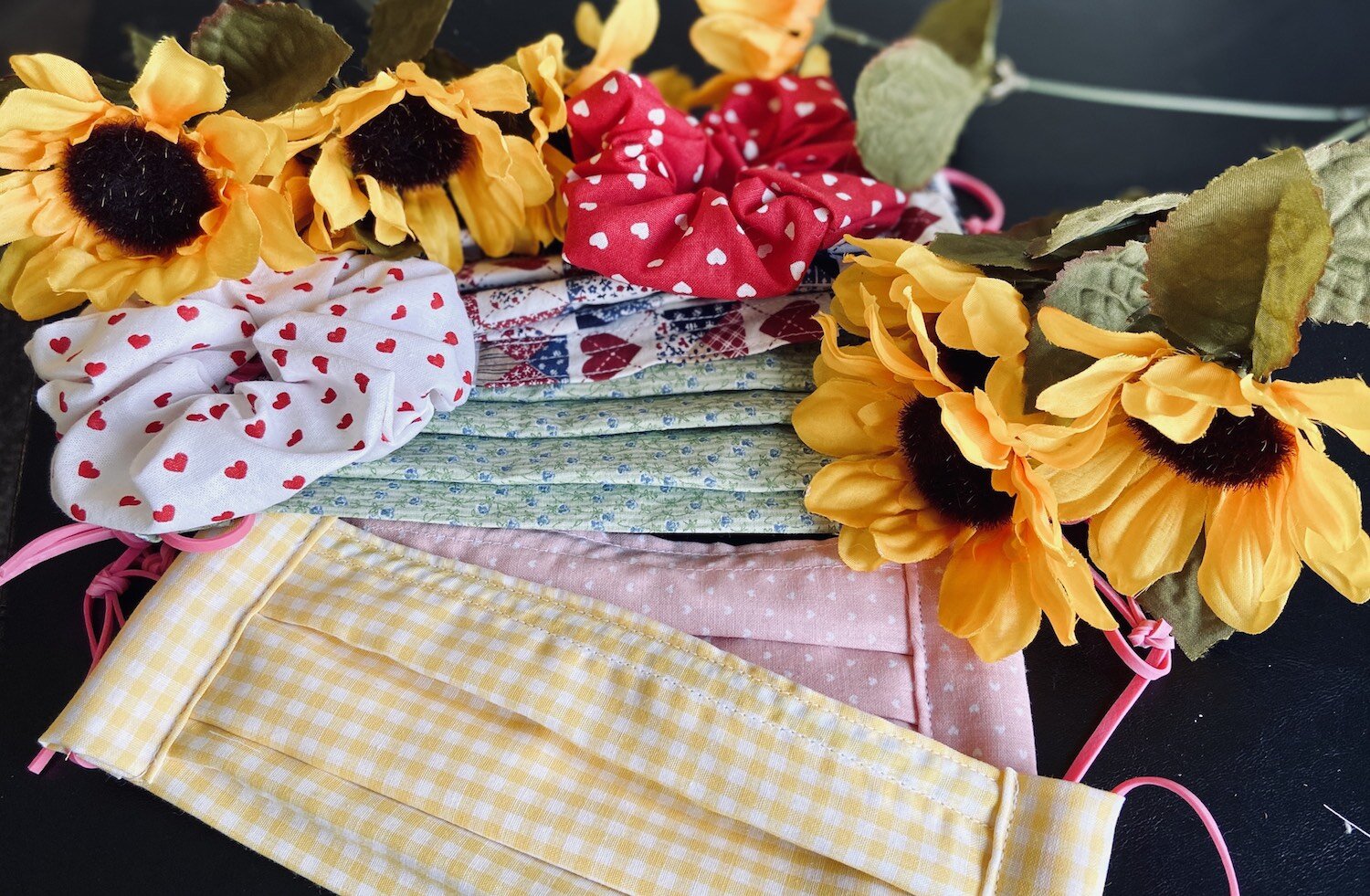 Christina Wynn makes cloth face masks in a variety of patterns.
Wynn is using her Instagram account, @christinascreations63, as a platform to sell her cotton fabric face masks, along with scrub caps, scrunchies, and other handmade creations. For all frontline workers, her masks are free of charge.
"I think it's very important to wear masks," Wynn says. "It's a visual reminder that we are still in a pandemic."
While some dismiss the need to wear face masks in public, studies thus far show masking is the most reliable way to reduce the spread of COVID-19.
As the pandemic continues, students are still finding ways to help frontline workers stay comfortable and confident as they face these unprecedented times.
"This is so much bigger than just me," Lawhon says. "Why would I not help?"