A major in Agriculture at Grace College will explore practical knowledge and applicable skills for the agricultural industry. As you consider an array of colleges with Agriculture majors near you in the Midwest, be assured that when you find your way to Winona Lake, Indiana, you will discover a top college for Agriculture management taught with a biblical worldview. Grace College has prepared a program that will help students focus on what we believe are the five roots of agriculture: environmental ethics, robust economics, government policy, healthy relationships, and biblical faith.
This program is for you if you are serious about pursuing an Agriculture degree with a commitment to living a life of stewardship. Why stewardship? God's word is clear that we are indeed stewards of His creation. With a bachelor's degree in Agriculture, you will be required to gain real-world experience by completing three internships, ensuring you are equipped for the next leg of your life journey.
Come. Join us. Grow with Grace, and discover where God might be leading you.
Internship Opportunities
Bishop Farms
Maple Leaf Farms
Tom Farms
Kosciusko County Farm Bureau
Chore-Time Brock (CTB)
Blue River Digital
Ceres Solutions
Ag Plus
Summit Equestrian Inn
Purdue Extension
Silver Lake Agri Center
Career Opportunities
Farming or Food Production
Agricultural Politics
Sustainable Agriculture Researcher
Ag Education
Agritourism
Environmental Studies
Restaurants and Food Services
Food Sustainability
Agriculture is a Good Fit for Those Who Are:
Analytical
Forward-thinking
Conscientious
Stewardship-minded
Relational
Good with numbers
Hard working
Not afraid of a challenge
Strategic thinkers
Comfortable outdoors
Adventure seeking
Featured Staff
Nate Bosch, Ph.D.
Professor of Environmental Science & Director, Lilly Center for Lakes & Streams
boschns@grace.edu
Joe Frentzel, Ph.D.
Chair, Dept. of Science and Mathematics & Program Director, Biology
frentzjw@grace.edu
The faculty at Grace College truly lived their lives in a way that allowed the light of Christ to shine through them. Grace College prepared me not only to teach in the classroom but to be a lifelong learner, especially in my spiritual walk.

Lenny Krebs, Grace College Alumnus
87%*
of U.S. ag products sold are produced on family farms or ranches
Less than 2%*
of the U.S. population is farm and ranch families
25%*
of all farmers are beginning farmers *AgFoundation.org
Experienced Faculty & Staff
Our faculty and staff are expertly skilled in their fields and they care about your goals, future, and well being.
School of Arts & Sciences Faculty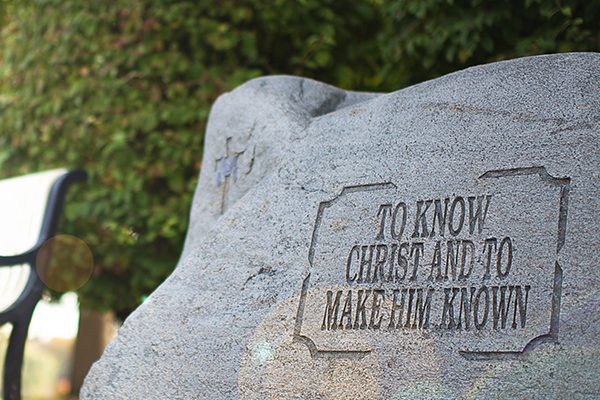 Education with a Biblical Worldview
At the heart of a Grace education are academically challenging courses that are specifically designed to foster a thirst for character, competence, and service within the hearts and minds of our students.
About
"There's a big difference between having knowledge and being wise. My Agricultural Business professors and mentors are genuinely wise. They are willing to pour into me and want to see me succeed." -Hallie McGlaun