Agriculural Business Major
A major in Agricultural Business at Grace College will explore the ins and outs of the agricultural industry. As you consider an array of colleges with Agribusiness degrees near you in the midwest, be assured that when you find your way to Winona Lake, Indiana, you will discover a top college for Agribusiness management taught with a biblical worldview. A Grace College Agricultural Business degree will help you make workable connections between farming techniques and business strategies, preparing you to weigh questions and create conversation in a Christian college context. 
This program is for you if you are serious about creating an impact in an Agricultural Business career. With a bachelor's degree in Agricultural Business, you will be required to get real-world experience ensuring you are equipped for jobs in farm management, project managing, business analysis, and countless other areas. 
Future Farmer, the way forward is Grace.
Internship Opportunities
Bishop Farms
Louis Dreyfus
Silveus Insurance Group
Maple Leaf Farms
Tom Farms
Kosciusko County Farm Bureau
Blue River Digital
Owl Manor Veterinary
Ceres Solutions, LLP
Ag Plus, Inc.
Summit Equestrian Inn
Purdue Extension
Silver Lake Agri Center
Barber & Johnson Farms, LLC
Chore-Time Brock (CTB)
Career Opportunities
Farm Management
Operations Manager
Agricultural Economics
Farm Supply Management
Agricultural Communications
Business Analyst
Stable Management
Agricultural Insurance
Commodities Trading
Agricultural Sales
Crop Insurance
Grain Broker
Field Service Technician
Agricultural Lending
Livestock Feedlot Operator
Agricultural Business is a Good Fit for Those Who Are:
Proficient with Numbers
Business Savvy
Good Listeners
Good at Building Relational Equity
Driven
Excellent Communicators
Consistent
Analytical
Problem Solvers
The Kosciusko County Economic Development Corporation's website states that Grace College is "located in a strong agricultural production area that has changed significantly and is noted for state-of-the art innovation and technology in its farming, agriculture processing and agriculture equipment industries. What hasn't changed is the rural work ethic of its workforce and a common-sense problem-solving approach to business."

Jeff Mize, CEO of Ag Plus in South Whitley said, "Agricultural employment options are endless right now. There are so many opportunities that were not (available) 20 years ago. You look at your workforce and almost 50 percent of our workforce is going to retire in the next three to seven years."
Internships are designed to provide the student with hands-on experience for an entire ag-cycle from planting through harvest. Internships will be tailored to the agricultural interest of each student.

A
the grade received from Niche.com for our top-rated Winona Lake community
265
hands-on learning opportunities on campus and in the community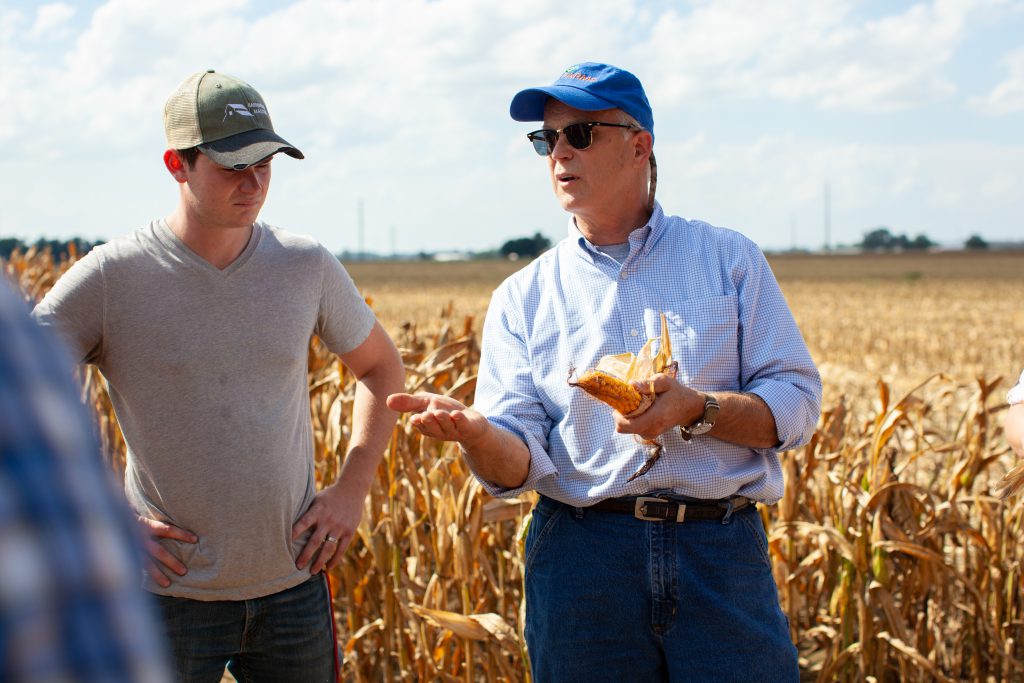 Experienced Faculty & Staff
Our faculty and staff are expertly skilled in their fields and they care about your goals, future, and well being.
Meet Our School of Business Faculty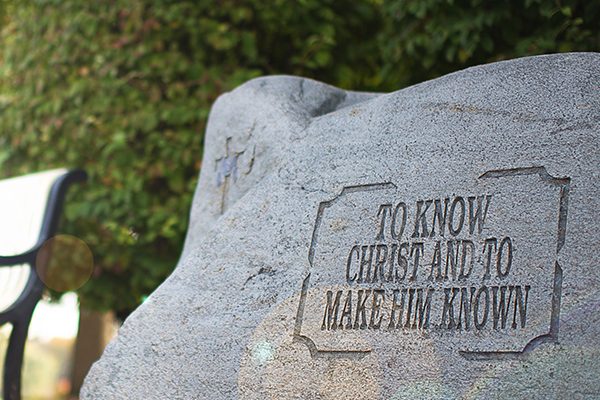 Education with a Biblical Worldview
At the heart of a Grace education are academically challenging courses that are specifically designed to foster a thirst for character, competence, and service within the hearts and minds of our students.
Learn More About Our Values
"There's a big difference between having knowledge and being wise. My Agricultural Business professors and mentors are genuinely wise. They are willing to pour into me and want to see me succeed." -Hallie McGlaun