Mathematics and Computing Major
Since technology is constantly changing, there is an increasing demand for technology workers who are problem solvers, communicators and self-learners. The mathematics and computing major combines content from both the mathematics and computer science disciplines to create a new blended major that will encourage the concept of learning across disciplinary boundaries and give students practice working in teams as well as working individually to develop both team-oriented skills like communication and individual skills like self-learning, persistence and hands-on problem solving.
Graduates will be self-learners, problem solvers and communicators that are equipped with both mathematical and technical skills. Technology students who select this program will strengthen their ability to solve problems through additional math courses. Likewise, math students that select this program will broaden their career options by bringing their problem-solving skills to bear on a secondary discipline.
Click here for recent Math news.
Educational Focus
Problem Solving
Proof Writing
Mathematics and Computing Major is a Good Fit for Those Who Are:
Problem Solvers
Always Up for A Challenge
Curious About Why Things Are True
Analytically Minded
The faculty at Grace College truly lived their lives in a way that allowed the light of Christ to shine through them. Grace College prepared me not only to teach in the classroom but to be a lifelong learner, especially in my spiritual walk.

Lenny Krebs, Grace College Alumnus
14 out of 20
math students graduate in less than four years
A
the grade received from Niche.com for our top-rated Winona Lake community
$0
the amount you will pay on your undergraduate textbook rentals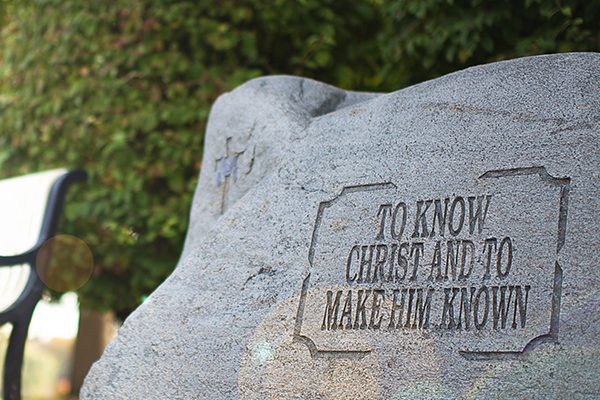 Education with a Biblical Worldview
At the heart of a Grace education are academically challenging courses that are specifically designed to foster a thirst for character, competence, and service within the hearts and minds of our students.
Learn More About Our Values
Being a transfer student, I felt God leading me to Grace because of its great academic programs, amazing professors, and its ever-present integration of faith and learning.

Grant Lawrence, Current Grace College Student