The goal of this degree is to equip students who are interested in working with people in a variety of ministry settings. The curriculum will expose the student to biblical and theological training beyond the core, while also creating constructs for understanding human development and growth. The educational nature of this degree provides training for how to assess needs and develop nurturing programs that would be an asset to a church or nonprofit organization's educational program. A student who graduates with this degree would be equipped for overseeing soul-care ministries that facilitate healthy spiritual growth for a variety of ages and stages of life. These include positions in churches related to children, family life, small group, discipleship, and Christian educational and formational ministries.
Click here for recent School of Ministry Studies news.
The faculty at Grace College truly lived their lives in a way that allowed the light of Christ to shine through them. Grace College prepared me not only to teach in the classroom but to be a lifelong learner, especially in my spiritual walk.

Lenny Krebs, Grace College Alumnus
A
the grade received from Niche.com for our top-rated Winona Lake community
265
hands-on learning opportunities on campus and in the community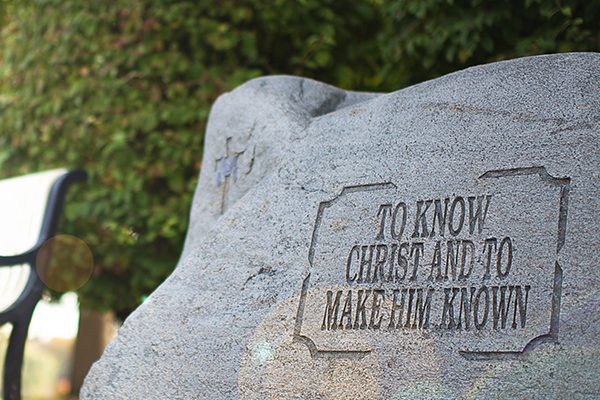 Education with a Biblical Worldview
At the heart of a Grace education are academically challenging courses that are specifically designed to foster a thirst for character, competence, and service within the hearts and minds of our students.
Learn More About Our Values
Being a transfer student, I felt God leading me to Grace because of its great academic programs, amazing professors, and its ever-present integration of faith and learning.

Grant Lawrence, Current Grace College Student