Grace College Students Cap Off Career Institute at Rotary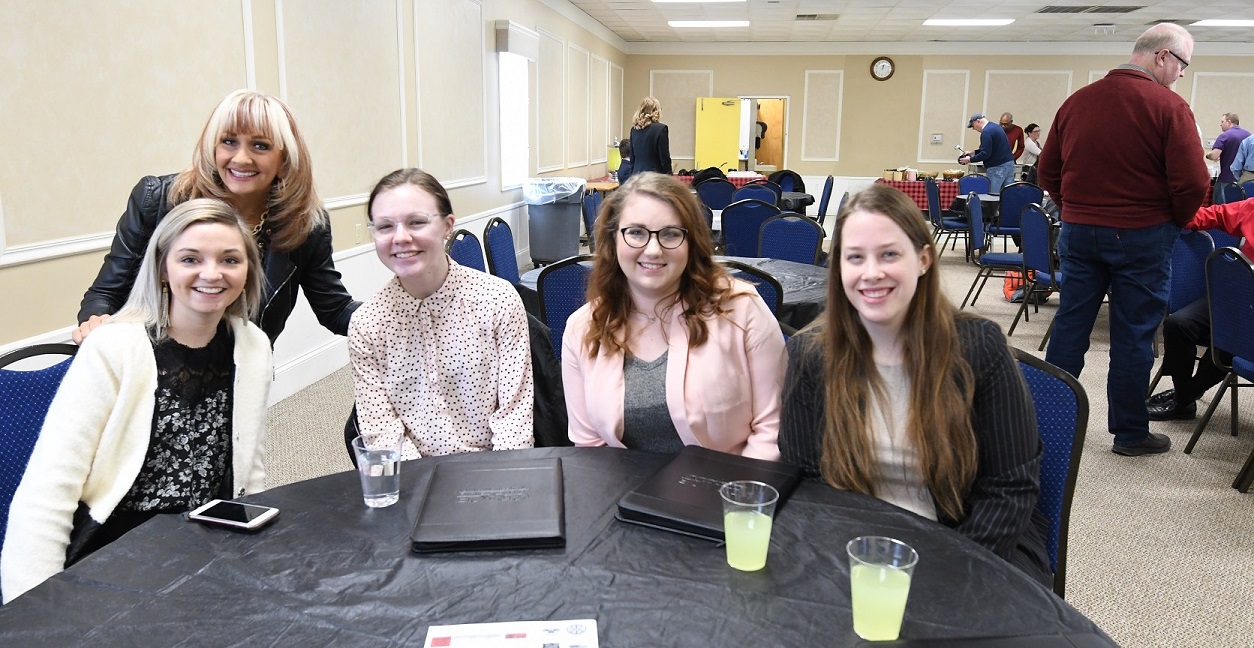 Grace College Career Institute students attended the Feb. 22 Warsaw Rotary meeting as a capstone to their career preparatory course.  The meeting, held weekly at Kosciusko County Fairgrounds Shrine Building, brings together dozens of community and business leaders for lunch, learning and fellowship.
"These students have been learning about tools and tactics for successfully securing internships while in school and jobs after they graduate.  They've also explored their individual personalities and giftings, and how those may best fit into a career," explained Career Institute Instructor DeeAnna Muraski.  "There's no better capstone to their learning than the real-life experience of networking and sharing a meal with these Rotarians," she said.
During the Rotary meeting, students practiced many of the skills learned in class, such as proper business greetings and dining etiquette, how to build and talk about their resume, how to create and use business cards, how to engage in small talk and dress for success.  In addition, the students dialogued with Rotarians about their careers and businesses, including possible internships and job openings. "Most important," according to Muraski, "they learned first-hand about the value of community and giving back through service as many of the Rotarians have done for 20 or 30 years of membership."  
On Feb. 22, Star 88.3 President and CEO Melissa Montana addressed the Rotarians and students.  Montana recounted her career journey from single mother receptionist to now CEO and Dove Award-winning broadcaster.  Montana said this generation can make a difference by being a conduit of positivity instead of latching onto negativity.  She encouraged the students and community leaders to give love and be of service to honor God, and in the process, "you'll be too busy to be negative!"  
At the conclusion of the meeting, Montana surprised well-known community member and local photographer Al Disbro with a special award.  He was presented with the "Lots of Love Award" in honor of his many years and countless hours of service to the Warsaw community.